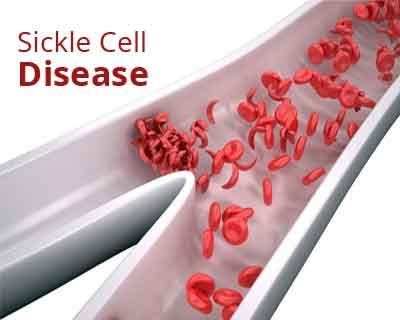 Indian scientists have developed an innovative non-invasive device to detect sickle cell disease. Researchers at the Biomedical Engineering Department, Osmania University (OU), Hyderabad have developed a  sickle cell detector device developed that can help diagnose the disease in just three minutes without drawing the blood. The details of the research of product have appeared in the Journal Current Scientific Research in Biomedical Sciences.
The device which works with rechargeable battery is a one-time investment for hospitals and diagnostic centres which costs about Rs.15,000 to Rs.20,000.Being non-invasive, the device helps keep away blood-related communicable diseases, including HIV and the department has gone for a patent for it too.
Sickle cell disease (SCD) is the most prevalent inherited blood condition worldwide resulting from single DNA mutation within the beta-globin gene.SCD has a high prevalence in India, especially in the central and western regions, and poses a considerable health burden.
Sickle cell disease contributes significantly to morbidity and mortality world over and India is no exception. This disease in India affects the tribal community more than the non-tribal population. According to the Census of India in 2011, the tribal population of India is 8.6 per cent of the total population which is about 67.8 million people.
Hence, the need of the hour is to necessitate for well established innovative screening programmes, a nationwide reporting system or registries to minimize the occurrence of SCD.
As of now, the disease is being diagnosed by conducting a chemical test in the laboratory with the blood drawn from patients and the results take about three to four hours. The new device works with the photoplethysmography technique and tests the blood particles using the light rays which pass through a finger. It then figures out the shape of the red blood cell.

This device was developed by M Venkateswara Rao, head, Biomedical engineering department,  and colleagues of the department. The portable device which is in the final stages of getting an Indian patent and the department intends to go in for obtaining a global patent. The Indian Patent application with the title "NON –INVASIVE POINT OF CARE DIAGNOSTICS FOR SICKLE CELL DISEASE" has already been filed and has been published recently in Indian Patent journal. The production of the device will begin from April 2019, and it will hit the markets in 18 months.