Indian scientists decipher how vitamin D deficiency leads to heart failure, paving way for new treatment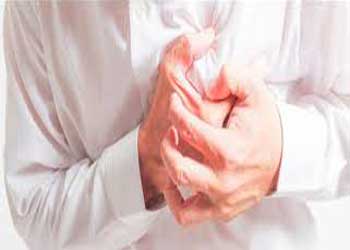 INDIA: The sunshine vitamin, vitamin D, is a hormone with pleiotropic effects. Besides its role in maintaining bone mineral homeostasis and calcium uptake it also plays an important role in maintaining endocrine, cardiovascular and immune functions. Some recent studies have shown that vitamin D deficiency may adversely affect heart health. Now, Indian researchers have deciphered how exactly vitamin D deficiency leads to heart failure.
The study, published in the journal Molecular Nutrition & Food Research, conducted on rats found that vitamin D deficiency is an independent risk factor for heart failure, possibly through insulin resistance. In animals with low levels of vitamin D, cardiac insulin leads to the functional deterioration of the heart. This in turn, adversely affects the utilization of glucose and fatty acids in heart cells. Glucose and fatty acids are the key fuels for energy generation in the heart.
Sanjay Kumar Banerjee, Translational Health Science and Technology Institute (THSTI) Faridabad, India, and colleagues conducted the study to determine if vitamin D deficiency could cause cardiac damage similar to other risk factors like consumption of high fats and high-calorie food. For this, they designed an experiment with rats.
They fed three different diets to animals - one with adequate vitamin D, the second set had vitamin D deficiency, while the third group was fed with high fat and high fructose diet.
They found that:


At the end of 20 weeks, the hearts of vitamin D deficient animals were failing. They showed molecular and functional changes similar to the hearts of rats in the high-fat high fructose diet group.


The cardiac dysfunction caused by vitamin D deficiency alone was very similar to that by the other risk factor - high-calorie diet - sometimes even to a greater extent in some parameters. For example, cardiac inflammation was higher in vitamin D deficiency diet than a high-calorie diet.


Genes involved in the enlargement of cardiac muscles had a greater expression.


Left ventricular posterior wall thickness was found to be increased in rats with vitamin D deficiency. This happens when cardiac workload increases and turns pathological if no remedial measures are taken, finally progressing to heart failure. In such a condition, the pumping action of the heart can no longer meet the metabolic demands of the body.


The findings may help scientists design new drugs for heart failure management by targeting the activation of the vitamin D receptor.
"Vitamin D deficiency in rats mimics high fat high fructose‐induced metabolic syndrome and cardiac dysfunction. This study demonstrates that vitamin D deficiency is an independent risk factor for heart failure, at least in part, through induction of myocardial insulin resistance," concluded the authors.
Source : With inputs from Molecular Nutrition & Food Research