Indian Guidelines on management of Chronic Constipation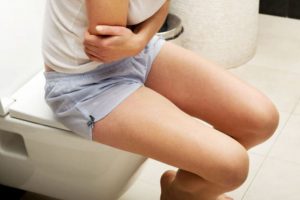 The Indian Motility and Functional Diseases Association (IMFDA) and the Indian Society of Gastroenterology (ISG) has developed an evidence-based practice guideline for the management of chronic constipation and have released the same. The guidance document has appeared in the Indian Journal of Gastroenterology.
Chronic constipation (CC) is not an uncommon problem in Indian communities and in clinical practice. The Indian experts believe that the epidemiology, clinical spectrum, diagnostic assessment, treatment need, and patient expectations among patients with CC in India were somewhat different compared to the West. Therefore Guidelines in Indian perspective were attempted.
Some of the key recommendations are:-


Chronic constipation is common and stool frequency is higher and forms softer in India.


Constipation should be defined in India by stool forms and patients' perception rather than by stool frequency


Detailed clinical evaluation including history and digital rectal examination helps in identifying faecal evacuation disorder.


Alarming features which may necessitate invasive investigations like colonoscopy include:-- age > 45 years, visible or occult GI bleed, family history of colon cancer, unintended weight loss, abdominal mass, and fever


Initial treatment of CC should include lifestyle modification and osmotic laxatives


Fibre supplement should be avoided if the patient is already on high fibre diet and/or abdominal bloating is a prominent symptom


Patients refractory to initial treatment should be investigated for pathophysiological factors like slow colon transit and FED (Fecal Evacuation Disorder)


A through rectal examination evaluating resting and squeeze pressure and relaxation during attempted defecation is useful to screen for FED.


Multiple test positivity including balloon expulsion test, anorectal manometry, and defecography has better accuracy than a single test for diagnosis of FED


The top-down approach may be preferred in selected patients with CC in the open healthcare system of India, particularly in the tertiary care environment


Drugs stimulating colonic motility should be preferred for management of slow transit constipation


Biofeedback should be the initial treatment for FED


Surgery should be reserved for patients with refractory CC with specific functional and or structural abnormalities


Psychological evaluation must be performed before surgical treatment.


As abdominal pain is less in frequency and severity, functional constipation is more common than IBS-C in India.


For full Guidelines log on to
https://doi.org/10.1007/s12664-018-0894-1