................................ Advertisement ................................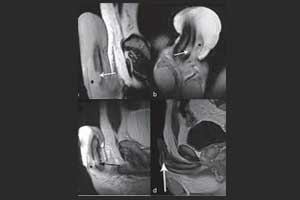 A rare case of Penile fracture has been reported by Dr.Deepanshu Sharma at Department of Urology, King George's Medical University,Lucknow, Uttar Pradesh, India and colleagues following Sidenifil ingestion. The case has appeared in BMJ.
The sexual improvement revolutio Blue pill Viagra sparked and  brightened up the sex lives of many couples. But some men did not realize that it was only for men who had impotence and not to improve sexual performance. After all it is a drug with in built side effects.
The drug turned out to be a nightmare rather than a blessing   for a  man from UP, after he ended up breaking his penis when he took 100mg of Viagra to spice things up in the bedroom. The 36-year-old man from Lucknow in India's Uttar Pradesh state visited Department of Urology at King George's Medical University. He had complaints of a swollen, painful, and deformed penis for two days.Te man had taken Viagra like other ocassions.The surgeons at the urology department of King George's Medical University found a tear in his right corpora cavernosa, which is the tissue that stores blood during an erection.
................................ Advertisement ................................
As the history goes , he had Viagra as usual,may be higher dose . This time the  erection persisted way after intercourse and all his efforts including exercise and masturbation did not provide any tangible relief . Therefore he decided to sleep over the erection . But unfortunately it appears that a child of his tripped and fell over his still fully erect penis as he slept, which resulted in a classic penile fracture and eggplant deformity.
This story involves a penis fracture.The penis fracture can occur when there is blunt sexual trauma to an erect penis.
................................ Advertisement ................................
During an erection, the penis is engorged with blood. If an engorged penis is bent suddenly or forcefully, the trauma can rupture the lining of one of the two cylinders in the penis (corpus cavernosum) responsible for erections — resulting in a penis fracture.
The diagnosis of "penile fracture" describes the traumatic rupture of the tunica albuginea of an erect penis. Penile fractures typically occur when the engorged penile corpora are forced to buckle and literally "pop" under the pressure of a blunt sexual trauma.
The common symptoms of penile fracture include  an audible pop as  engorged, blood-filled rocket buckles and snaps. There is a  massive amounts of pain, some localized swelling, bleeding, and a loss of erection.
According to the latest notification, men in UK can buy Viagra without a prescription at some  pharmacies but with a rider that they should  not take more than one 50 mg tablet per day.
In India where there are no stringent regulations patients do take higher doses and end up with a predicament like one in this case.It is well documented that Priapism or a painful erection is known side effect of drug especially with higher doses. Prolonged and sometimes painful erections lasting longer than four hours have been occasionally reported by men taking the drug for which immediate medical assistance may be sought.
The "learning points" of the case study are that
Drugs like Viagra can sometimes cause prolonged, painful erections, which are known as priapisms and should be taken with caution.
That recreational use of them should be discouraged. I'm not sure what we've all learned other than the fact that the world is a nightmare.
Dr Kamal Kant Kohli-MBBS, DTCD- a chest specialist with more than 30 years of practice and a flair for writing clinical articles, Dr Kamal Kant Kohli joined Medical Dialogues as an Editor-in-Chief for the Speciality Medical Dialogues section. Besides writing articles, as an editor, he proofreads and verifies all the medical content published on Medical Dialogues including those coming from journals, studies,medical conferences,guidelines etc.
Before Joining Medical Dialogues, he has served at important positions in the medical industry in India including as the Hony. Secretary of the Delhi Medical Association as well as the chairman of Anti-Quackery Committee in Delhi and worked with other Medical Councils in India. Email: editorial@medicaldialogues.in. Contact no. 011-43720751
To know about our editorial team click here
................................ Advertisement ................................