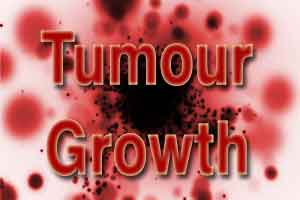 Indian doctors have removed a  1.5 Kg rare Gastric tumour, a Tumour from 5 days old infant.
A baby born at a private hospital ear Wardha was detected to be having a huge tummy at birth. The 5-day old child was taken to  Acharya Vinoba Bhave Rural Hospital (AVBRH), Datta Meghe Institute of Medical Sciences, Sawangi Meghe.
The doctors at AVBRH subjected the child to a CAT scan and detected a huge 1.5kg tumour. The swelling that  turned out to be a matured gastric teratoma, later on, was removed.
Gastric teratoma is rare  accounting for less than 1 % of all teratomas in infants & children. They are however the most common teratomas of the gastrointestinal tract. Most of the reported cases are in males, but they can occur in females with a lesser frequency. Teratomas are embryonic neoplasms which arise from totipotent cells and contain elements from all three germ layers (i.e., ectoderm, endoderm, and mesoderm) and may be benign or malignant. They commonly arise in the ovary and testis.
 "There was no diagnosis of a tumour before the birth of the child. The child had a distended stomach and lump like structure inside. A histopathological test showed the presence of a teratoma in the greater curvature of the stomach," said Dr Thavendra Dihare, a paediatric surgeon who operated the patient told TOI.
The baby couldn't take the feed and was vomiting as tumour was badly pressing on the stomach. "Besides removing it, we also cut the distended portion to avoid the tumour growth again. The tumour was benign or non-cancerous. Tumour marker tests were conducted. The child will need a check-up every six months to ensure that it doesn't grow again," said Dr Dihare.
The baby was on a ventilator for two days post operation. The Neonatal Intensive Care Unit (NICU) staff managed the child very well. The baby began to take mother's feed after a few days. "The anaesthesiology doctors' team deserves special mention as they were extremely meticulous and careful during the surgery and didn't allow any complications," said Dr Dihare.
"A tumour in the greater gastric curvature is very rare. This was specifically as dangerous as it was too big. The child would have died had it  not been removed on time. The patient was referred to our hospital in time and right diagnosis could be made. The surgical procedure was conducted about 15 days back. The child has recovered completely and has been discharged," he said.
 This is a  rare case of gastric teratoma in an infant reported by Indian Doctors.