Indian doctors perform innovative surgery to save Rectal Cancer patient from permanent stoma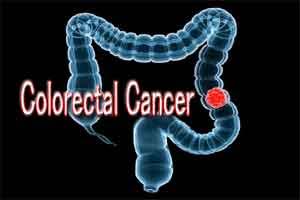 Hyderabad: Doctors at KIMS Hospitals, Secunderabad performed an innovative robotic surgery to save a rectal cancer patient from the permanent stoma. Ms Mangamma, a 59-yr-old female patient came to KIMS Hospitals carcinoma anorectum. She was advised to undergo abdominoperineal resection with permanent stoma elsewhere. At KIMS Hospitals, Dr. Ajay Chanakya Vallabhaneni and Dr. Santosh Krishna M along with their team studied the case and gave the option of Robotic surgery with inter-sphincteric resection and coloanal anastomosis after neoadjuvant chemoradiation which is a less-invasive technique without damaging the external sphincter and also eliminating the need for a permanent colostomy bag.
Speaking about the case, Dr Ajay Chanakya Vallabhaneni, Consultant Surgical Oncology & Robotic Surgeon, KIMS Hospitals said, "Colorectal cancer is the 2nd
the most common cause of cancer-related deaths in the world. In India, more than 50,000 new cases of colorectal cancer are diagnosed every year. In Rectal cancers, the majority of the patients default treatment and succumb to death due to the fear of ending up with a permanent stoma. Most of those who undergo surgery and harbour a permanent stoma, fail to normalcy psychologically, outcast themselves from society due to social stigmata."
"This is not the case anymore with the advent of Robotic surgery and inter sphincteric dissections, the patients are given a ray of hope to maintain their normal pathway of defecation. This is an innovative technique and we hope that with this technique, we don't lose any more patients who shy away from treatment due to the social and psychological stress of having a permanent stoma," he added.
"With rectal cancer, first and foremost our goal is to cure the patient," says Dr. Santosh Krishna M, Consultant Radiation Oncologist, KIMS Hospitals. "But the other
aspect is to improve the quality of life. And if we achieve both, it's an incredible outcome. The upfront patient undergoes neoadjuvant chemoradiation which sterilizes the tumor peripheries further facilitating to undergo this surgery. In this procedure, one among the two sphincters responsible for the control of defecation is preserved and latter pelvic floor strengthening exercises are advised to bulk up the remaining sphincter over time and help the patient to contain stools and lead a normal life"
"Before coming to KIMS Hospitals, I thought a permanent colostomy was my only option. Thanks to the team of doctors here. I'm so grateful that I'm going to live my life normally," says Mangaamma.