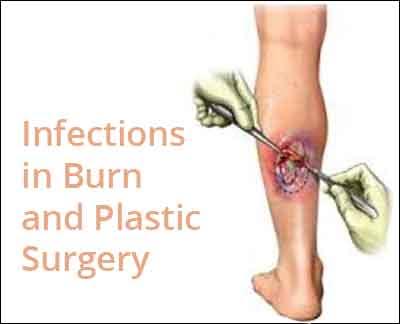 In 2016 National Centre For Disease, Directorate General of Health Services, Ministry of Health & Family Welfare, Government of India came out with National Treatment Guidelines for Antimicrobial Use in Infectious Diseases.
Following are major recommendation
Infections In Burns Patient : 
Condition
Likely Causative Organism
Empiric antibiotics
Alternative antibiotics
Comments
For burns wound that is clinically or microbiologically not infected
Prophylactic parenteral antibiotics in burns are NOT indicated

Topical antibiotics to be given after debridement

For burns wound that are clinically or microbiologically infected
Strep pyogenes, Enterobacter sp., S. aureus,

S. epidermidis, Pseudomonas, fungi (rare)

i. Burn wound sepsis Pipercillin-tazobactam

or

Cefoperazone-sulbactam or With or without:

 Vancomycin //Teicoplanin (if there is suspicion for MRSA)
 Antifunal Therapy – When extensive burns and patient not responding to antibiotics            o If hemodynamically stable: fluconazole          o If hemodynamically unstable: Echinocandin

Burn wound cellulitis

Cefazolin

or                Clindamycin

or                 Vancomycin if there is suspicion for MRSA

With and without (for burns involving the lower extremity or feet or                             burns in patients with diabetes)

Pipercillin-tazobactam

or

cefoperazone-sulbactam

Carbapenem +/- Vancomycin/ Teicoplanin
Antibiotic choices are dependent on the antibiogram of the individual institution. Surgical debridement as necessary. Amphotericin B is toxic to all burn patient as renal system compromised, hence Caspofungin may be used.
Prophylaxis in Plastic Surgery Surgical
prophylaxsis: Inj Cefuroxime 1.5 g/ Cefazolin IV just before incision single dose.
You can read the full Guideline by clicking on the following link :
http://www.ncdc.gov.in/writereaddata/linkimages/AMR_guideline7001495889.pdf