GOI Antibiotic Guideline For Fungal Infections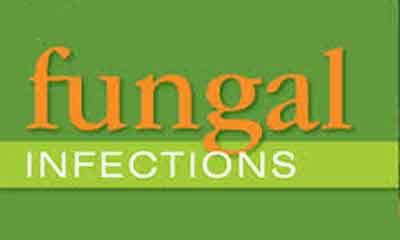 In 2016 National Centre For Disease Control, Directorate General of Health Services, Ministry of Health & Family Welfare, Government of India came out with National Treatment Guidelines for Antimicrobial Use in Infectious Diseases.
Following are major recommendation
Fungal Infections :
Routine antifungal prophylactic therapy in critically ill patients is NOT recommended. Fungal therapy is usually started based on positive cultures or systemic evidence of fungal infection. It is advised to take paired cultures if fungal infection is suspected. Evidence includes persistent sepsis / SIRS despite broad spectrum antibiotic (exclude sepsis, abscess, drug fever, DVT etc). Treat according to identification and antifungal sensitivity of Candida isolate.
Fluconazole IV/oral 800 mg OD first day (12mg/kg) and then 400 mg OD (6mg/kg from second day) if fluconazole naïve or sensitive
Or
2 nd line Liposomal Amphotericin B (for Candida krusei and C.glabrata as inherently resistant to Fluconazole.) or Caspofungin (As Caspofungin is inherently inactive against Zygomycetes, Cryptococcus, Fusarium and Trichosporon Spp) Liposomal Amphotericin B IV 3mg/kg OD or Caspofungin dose: IV 70mg on Day 1 (loading), 50mg OD (<80kg) or 70mg OD (if >80kg) thereafter.Moderate to severe hepatic dysfunction: reduce the subsequent daily dose to 35mg OD. Check for drug interactions.
To be decided by Microbiologist/ID physician based on patient's hepatic / renal functions/Severity of infection /drug interactions e.g. rifampicin, carbamazepine, phenytoin, efavirenz, nevirapine, cyclosporin, dexamethasone, tacrolimus etc.
You can read the full Guideline by clicking on the following link :
http://www.ncdc.gov.in/writereaddata/linkimages/AMR_guideline7001495889.pdf