................................ Advertisement ................................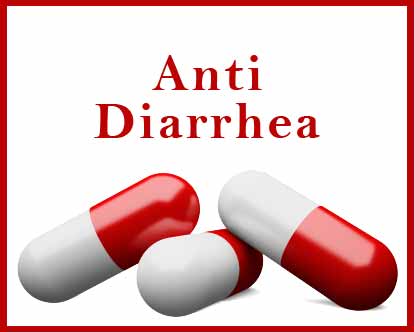 Increasing Misuse and abuse of anti-diarrheal drug Loperamide is certainly a cause of concern.
Loperamide, an over‐the‐counter anti-diarrheal medication, is increasingly being used to control opioid withdrawal or for opioid abuse. A recent review published in The Journal of Clinical Pharmacology discusses loperamide and its potential misuse to experience euphoric effects (or to get high) with large doses and in patients looking to self-treat opioid withdrawal symptoms. Taking many times above the normally recommended dose is dangerous with cardiovascular, respiratory, and neurological adverse events.
As reported earlier by Speciality Medical Dialogues, loperamide has been increasingly abused and misused in the U.S. This prompted the U.S. Food and Drug Administration (FDA) to issue a safety announcement to use blister packs or another single dose packaging so that number of doses in a package is limited.
................................ Advertisement ................................
The misuse of Loperamide, which is sold under the brand name Imodium, could lead to lethal results. When addicts don't get the prescriptions they use to be getting because of the crackdown on opioids, they resort to using loperamide. The addicts at times are also scared about the situation with heroin and fentanyl in the streets.
Also Read: Opioid addicts turning to loperamide to get high
................................ Advertisement ................................
"The hypothesis is that the OTC availability of 100-tablet bottles of loperamide that can be purchased from different stores makes detection by a pharmacist, caregiver, or loved one difficult," explained study author C. Michael White, "Having to remove each pill from a blister pack instead of emptying a handful of pills all at once may also serve as a sign to the patient that he or she needs help or be more easily detectable by caregivers, family, or the pharmacist."
The maximum daily dose of loperamide OTC is 8mg, while the labelling for the prescription product states a maximum of 16mg per day.
According to the review, doses between 70mg and 100mg per day have been consumed by individuals in an effort to prevent opioid withdrawal or for opioid-related euphoric effects. In addition, case reports have shown that abusers may use other medications (ie, cimetidine, omeprazole, quinine) to boost the euphoric effects of loperamide.
Also Read: Loperamide use :Safety announcement issued by USFDA
"Taking many times above the normally recommended dose is dangerous with cardiovascular, respiratory, and neurological adverse events," White writes in the review. " Public health options include switching over‐the‐counter loperamide to blister packs (the FDA‐preferred method), making loperamide only available by prescription, or moving the product behind the pharmacy counter. Although naloxone may ameliorate the neurological and respiratory adverse events, it is ineffective at reversing loperamide‐induced arrhythmias."
In the safety communication issued by the FDA in 2018, the FDA alerted healthcare providers about lethal adverse effects that may be experienced by the patients who intentionally consume high doses of loperamide. These include Torsades de Pointes,  QT prolongation, cardiac arrest, and syncope.
With regard to treating adverse events associated with overdose, naloxone has been shown to reverse loperamide-induced respiratory depression in animal models and in humans, however, efficacy in humans is largely based on anecdotal evidence. As for treating loperamide‐induced Torsade de Pointes, even magnesium might provide less efficacy in necessitating the use of cardiac pacing and electrical cardioversion, according to White.
For detailed study log on to https://doi.org/10.1002/jcph.1449
Medha Baranwal joined Medical Dialogues as an Editor in 2018 for Speciality Medical Dialogues. She covers several medical specialties including Cardiac Sciences, Dentistry, Diabetes and Endo, Diagnostics, ENT, Gastroenterology, Neurosciences, and Radiology. She has completed her Bachelors in Biomedical Sciences from DU and then pursued Masters in Biotechnology from Amity University. She has a working experience of 5 years in the field of medical research writing, scientific writing, content writing, and content management. She can be contacted at medha@medicaldialogues.in. Contact no. 011-43720751
To know about our editorial team click here
................................ Advertisement ................................