Increased Risk of Uveitis Associated With Hypovitaminosis D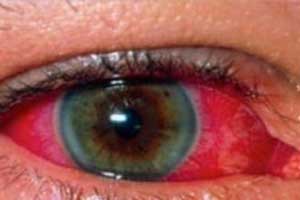 Hypovitaminosis D is associated with noninfectious uveitis, according to a study published in the journal JAMA Opthalmology.
Uveitis is the inflammation of the uvea, the pigmented layer that lies between the inner retina and the outer fibrous layer composed of the sclera and cornea. The uvea consists of the middle layer of pigmented vascular structures of the eye and includes the iris, ciliary body, and choroid.
Lucia Sobrin and associates conducted a study to investigate whether there is an association between hypovitaminosis D and incident noninfectious uveitis.
The researchers in a retrospective case-control study utilizing a healthcare claims database identified 558 patients with non-infectious uveitis and vitamin D levels within the past year. They compared the results from each uveitic patient with 5 matched healthy controls for a total of 2790 controls. Logistic regression models analyzed the relationship between hypovitaminosis D and non-infectious uveitis.
Exclusion criteria included having a systemic disease or receiving medication known to lower vitamin D levels, having undergone intraocular surgery, and having infectious uveitis.
The primary outcome was to assess the association of noninfectious uveitis with hypovitaminosis D (vitamin D level ≤20 ng/mL).
Key study findings:


Patients with normal vitamin D levels had a 21% lower odds of having noninfectious uveitis than patients with low vitamin D levels.


In a race-stratified analysis, an association between vitamin D and uveitis was found in black patients and was qualitatively similar but nonsignificant in white patients and Hispanic patients.


Read Also: Reproxalap as effective as topical steroids in noninfectious anterior uveitis
"This and other reports have found an association between hypovitaminosis D and noninfectious uveitis. However, these studies cannot establish a causal relationship,"write the authors.
The investigators warranted the need for prospective studies to evaluate whether hypovitaminosis D causes an increased risk of uveitis and the role of vitamin D supplementation in the prevention and treatment of uveitis.
For reference log on to https://jamanetwork.com/journals/jamaophthalmology/article-abstract/2677067?resultClick=1
Source : JAMA Opthalmology