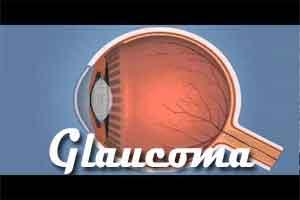 In a study, the researchers have found that omega-3 group, had a protective effect whereas increased total consumption of PUFAs was associated with a higher risk of glaucoma. The Study has been published in   JAMA Ophthalmology.
Dr.Ye Elaine Wang, MD et al  in a cross-sectional population study analysed whether  an association exists between daily dietary intake of polyunsaturated fatty acids, especially ω-3 fatty acids, and the risk of glaucoma in the US population and found that increased daily levels of eicosapentaenoic acid and docosahexaenoic acid intake were associated with significantly lower risks of glaucoma. Daily levels of total polyunsaturated fatty acid intake in the higher quartiles, however, were associated with significantly increased odds of having glaucoma.
The researchers analyzed data from the 2005-2008 National Health and Nutrition Examination Survey (NHANES). Examinations performed during the 2005-2008 survey included a standard eye exam, visual field testing, and optic disc photography. A dietary component of the survey provided information about survey participants' food consumption.
The study included 3,865 NHANES participants ≥40 with complete nutrition interview, laboratory, eye-exam results (which, said the authors, translated to a weighted 83.6 million people in the general population). The primary outcome was prevalence of glaucoma, as defined by the Rotterdam criteria (a combination of optic nerve appearance and visual field defects), as determined by logistic regression analysis.
Of the 83 643 392 weighted survey participants included in this cross-sectional study, 43 660 327 (52.2%) were women and 3 076 410 (3.7%) met our criteria for having glaucoma. Compared with participants without glaucoma, those with glaucoma were older (mean [SE] age, 61.4 [0.8] vs 53.7 [0.4] years; P < .001). Increased levels of daily dietary intake of eicosapentaenoic acid (odds ratio [OR], 0.06; 95% CI, 0.00-0.73) and docosahexaenoic acid (OR, 0.06; 95% CI, 0.01-0.87) were associated with significantly lower odds of having glaucoma. However, participants with daily total dietary PUFA intake levels in the second (OR, 2.84; 95% CI, 1.39-5.79) and third (OR, 2.97; 95% CI, 1.08-8.15) quartiles showed significantly increased odds of meeting our criteria for a diagnosis of glaucoma.
The authors concluded that increased daily dietary consumption levels of eicosapentaenoic acid and docosahexaenoic acid were associated with lower likelihood of glaucomatous optic neuropathy. However, consumption levels of total PUFAs in the higher quartiles were associated with a higher risk of glaucoma, which may have resulted from the relative intakes of ω-6 and ω-3 fatty acids and other confounding comorbidities. This study also hypothesizes that increasing the proportion of dietary ω-3 consumption levels while controlling overall daily PUFA intake may be protective against glaucoma. However, longitudinal studies or randomized clinical trials are needed to assess these hypotheses.
For further reference log on to:
https://jamanetwork.com/journals/jamaophthalmology/fullarticle/2666583