Increased Colorectal Cancer Risk After Advanced Adenoma Detection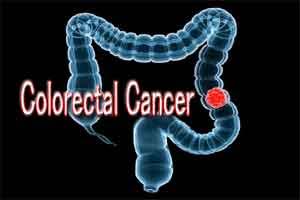 The patients with an advanced adenoma at diagnostic colonoscopy prompted by a positive flexible sigmoidoscopy have a higher risk of developing colorectal cancer (CRC) relative to people with no adenoma, according to a study published in the Journal of the American Medical Association.
The study was conducted by Benjamin Click, a researcher at the University of Pittsburgh, Pittsburgh, Pennsylvania, and colleagues to compare long-term CRC incidence by colonoscopy adenoma findings.
Observational studies and randomized trials of endoscopic screening for colorectal cancer (CRC) with colonoscopy or flexible sigmoidoscopy demonstrate a significant reduction in CRC incidence and mortality. The reduction in incidence is due to the removal of the precursor lesion of colorectal cancer, the adenomatous polyp.
Adenomatous polyps occur in about one-third of patients undergoing the screening colonoscopy. To prevent subsequent cancer after the removal of adenomatous polyps, individuals are advised to undergo periodic colonoscopy surveillance with the timing determined by the number of adenomas and whether they were advanced by size or histology. Individuals with advanced adenomas are advised to return in 3 years. The timing for surveillance colonoscopy should be based on the ensuing risk of developing CRC, but few studies have examined CRC incidence after adenoma removal.
Multicenter, prospective cohort study of participants in the Prostate, Lung, Colorectal, and Ovarian (PLCO) Cancer randomized clinical trial of flexible sigmoidoscopy (FSG) beginning in 1993 with follow-up for CRC incidence to 2013 across the United States. Participants included 154 900 men and women aged 55 to 74 years enrolled in PLCO of whom 15 935 underwent colonoscopy following their first positive FSG screening result.
Participants who underwent FSG and had abnormal findings were referred for follow-up. Subsequent colonoscopy findings were categorized as advanced adenoma, nonadvanced adenoma, or no adenoma.
Key Findings:


On initial colonoscopy, 2882 participants (18.1%) had an advanced adenoma, 5068 participants (31.8%) had a nonadvanced adenoma, and 7985 participants (50.1%) had no adenoma.


CRC incidence rates per 10 000 person-years of observation were 20.0 for advanced adenoma, 9.1 for nonadvanced adenoma, and 7.5 for no adenoma.


Participants with advanced adenoma were significantly more likely to develop CRC compared with participants with no adenoma.


There was no significant difference in CRC risk between participants with nonadvanced adenoma compared with no adenoma.


Compared with participants with no adenoma, those with advanced adenoma were at significantly increased risk of CRC death, but mortality risk in participants with nonadvanced adenoma was not significantly different.


"Over a median of 13 years of follow-up, participants with an advanced adenoma at diagnostic colonoscopy prompted by a positive flexible sigmoidoscopy result were at significantly increased risk of developing colorectal cancer compared with those with no adenoma. Identification of nonadvanced adenoma may not be associated with increased colorectal cancer risk, concluded the authors.
For more information click on the link:
10.1001/jama.2018.5809
Source : With inputs from JAMA