Viagra prevents rebound Pulmonary Hypertension in infants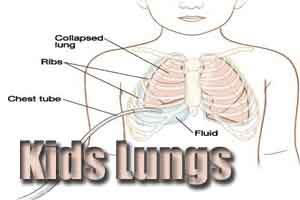 A drug epidemic as a result of indiscriminate, inappropriate prescription of benzodiazepines needs urgent attention.Dr.Jennifer Papac, Dr.Anna Lembke and colleagues in an article published in New England Journal of Medicine have drawn the attention of medical community towards this silently ticking bomb of overuse of benzodiazepines.They have very vividly brought shocking facts to the notice of all stakeholders and suggested measures to address the challenge.
Salient Points -


Benzodiazepines, a class of drugs often used to treat anxiety and insomnia have more than dozen types and are most commonly prescribed psychotropic medications in United States.


Benzodiazepines have proven utility when they are used intermittently and for less than 1 month at a time. But when they are used daily and for extended periods, the benefits of benzodiazepines diminish and the risks associated with their use increase.


From 1996 to 2013, the benzodiazepine prescription rose from 8.1 million to 13.5 million, an increase of 67% and deaths from benzodiazepine overdose increased from 1135 to 8791.


The Food and Drug Administration (FDA) has approved benzodiazepines for a diverse set of clinical indications, including anxiety, insomnia, seizures, and acute alcohol withdrawal. These drugs are also prescribed off-label for many other conditions, such as restless legs syndrome and depression.


Highly potent new forms of benzodiazepines are increasingly penetrating the illicit market.


Coprescription rates of Benzodiazepines and Opioids has nearly doubled between 2001 and 2013, going from 9% to 17%.


Clinicians seem to be unaware of how addictive benzodiazepines can be.


Increased benzodiazepine use among the elderly is specially a cause of concern because of adverse effects which include increased risk for falls, fractures, motor vehicle accidents, impaired cognition, and dementia.


Despite Safety concerns, benzodiazepine use among the elderly is on the rise as clinicians often are unaware of the dangers these drugs pose to seniors.


Despite a reported decline in benzodiazepine use recently, it still remains inappropriately high — particularly in those aged 85 and older — which warrants further attention from clinicians and policy-makers.


According to a Study there is a decline in prevalent use and Incident use of benzodiazepines in United States, Canada and Australia.


In all three countries, rates of incident and prevalent use were highest among women.


Another cause of concern according to authors is that clinicians may be prescribing "Z-drugs," agents such as zopiclone and zolpidem, instead of benzodiazepines, in a mistaken belief that those products are safer.


There is need for discussions about the problem of overprescribing and overuse of benzodiazepines and its tapering in the media, among clinicians, policymakers, and educators.


The dangerous trend of diverting patients from Opioids to benzodiazepines needs to be discouraged and the attention towards the problem has to be as focussed as has been given to opioid problem.


The infrastructure to address the opioid epidemic may be harnessed to respond to dangerous trends in benzodiazepine overuse, misuse, and addiction as well.


Health insurance companies could review coverage and payment policies that contribute to overprescribing of benzodiazepines.


Efforts should also be made to shut down illegal online pharmacies and other drug-trafficking networks where people obtain illicit benzodiazepines, particularly superpotent analogues.


For further reference log on to: DOI: 10.1056/NEJMp1715050