Inappropriate use of lab testing costs billions, finds report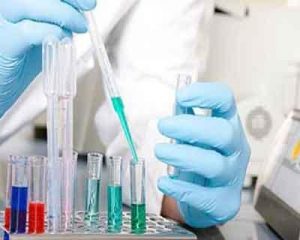 Inappropriate use of lab testing is costing heavily to Canada's healthcare system according to a report and extrapolating the same to global healthcare it is true there also.
Misuse of laboratory testing in Canada is costly and potentially harmful, according to a new report from the C.D. Howe Institute. In "What the Doctor Ordered: Improving the Use and Value of Laboratory Testing" authors Christopher Naugler and Rosalie Wyonch argue that reducing inappropriate lab testing could save costs in healthcare while improving patient outcomes and experience.
"Reducing inappropriate use requires careful considerations of the trade-off between the effectiveness of interventions and their acceptability to physicians," said Rosalie Wyonch. "Incorporating laboratory services in physician compensation formulas would be an effective tool to discourage unnecessary lab tests."
The reduction of inappropriate care is a prime target for policymakers to improve the fiscal sustainability of Canada's healthcare system without reducing the standard of care. Since about 70 per cent of medical decisions is based on the results of laboratory tests, they are a primary target for quality improvement.
"Reducing inappropriate laboratory testing would have the dual benefits of making the health system as a whole more efficient and improving patient outcomes and experience," said Dr Naugler.
When testing is over-used, it can lead to further unnecessary testing, inaccurate diagnosis and potentially inappropriate treatments accompanied by adverse and unnecessary side-effects. A test may also be inappropriately under-used – it should be ordered, but isn't – which leads to delayed diagnosis and treatment and potential worsening of the patient's condition.
The report investigates the use (and misuse) of laboratory testing in Canada and finds variation across the country. To decrease the amount of unnecessary laboratory testing and the associated downstream medical costs, strategies must balance effectiveness with maintaining doctor and patient autonomy in choosing treatments.
The report proposes a number of options for policymakers to reduce inappropriate laboratory testing:


Implement an audit-and-feedback policy to ensure physicians are informed of how their ordering practices compare to their peers.


Adjust the way physicians are paid to align incentives with improving appropriate use


Change procedures for ordering laboratory tests to be more restrictive in their default options. For tests with well-defined clinical applications, testing should be restricted to patients within the guidelines.


Develop a provincial formulary for which tests are to be covered under public insurance and for what purposes. The implementation of this option, however, would be complex and its benefits would have to be weighed relative to the cost of developing and maintaining such a system


"Reducing inappropriate use requires careful considerations of the trade-off between the effectiveness of interventions and their acceptability to physicians," said Rosalie Wyonch. "Incorporating laboratory services in physician compensation formulas would be an effective tool to discourage unnecessary lab tests."