In Medical first- In Utero drug reverses an inherited disorder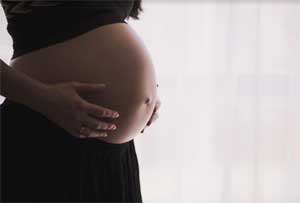 Doctors in Germany have found that in utero injection of a biotech drug reverses inherited disorder successfully.The treatment with drug revealed the fact that the missing protein is needed between 20 and 30 weeks of pregnancy when sweat glands are forming in a developing fetus.It is for the first time that a drug has been used to treat a developmental disorder in utero.
The injection of a protein at just the right moment during pregnancy appears to have spared a set of twins and one other child from being born with Ectodermal dysplasia in which the child does not have developed sweat glands.The case study has been published in a case report in the New England Journal of Medicine.
The experiment took place in Germany in 2016 at a clinic specializing in rare, inherited skin diseases especially one called XLHED, in which patients are born with fang-like front teeth and without the ability to sweat.The disease is too rare—perhaps affecting 1 in 25,000 people and a specific protein required to make sweat glands is lacking in these patients.
Ectodermal dysplasias comprise a heterogeneous group of rare genetic diseases in which two or more derivatives of the embryonic surface ectoderm — the skin, hair, teeth, nails, or sweat or other cutaneous glands — fail to develop normally.
Hypohidrotic ectodermal dysplasia is the most common type of ectodermal dysplasia. It is characterized by missing and malformed teeth, sparse and thin hair, and an inability to sweat caused by the sweat glands being absent or hypoplastic.
A German nurse had one son with the disease XLHED, which she learned of when he was two.When she again became pregnant with twins- at 21 weeks into her pregnancy, an ultrasound revealed that they had the same disorder.
The German nurse gave consent and a team of doctors injected Edimer's drug on an experimental basis directly into the twins' amniotic sacs although the drug had been abandoned earlier on the pretext of non-efficacy. The doctors agreed to attempt a cure, and so had their university, under a "compassionate use" exemption.
Corinna, the nurse who got this experiment conducted, thinks the XLHED treatments worked. "Extremely successful," she says. "The twins can sweat normally." They still have somewhat unusual facial features and missing teeth.
For more details click on the link : DOI: 10.1056/NEJMe1803224
Source : with inputs from technology review