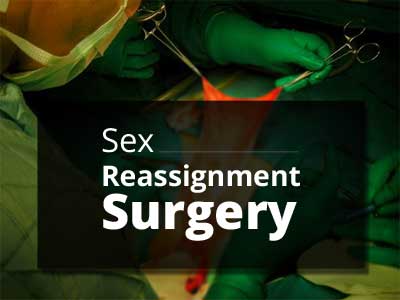 Thiruvananthpuram: In what can be termed as a first for a government hospital in the city, doctors at Government medical college and hospital, Thiruvananthpuram performed a sex assignment surgery on a 41 year old woman here. The team was led by Dr K Ajayakumar, HOD Plastic Surgery and the complete set of medical procedures is reported to have taken three years.
The patient hailed from Thiruvananthpuram, and had a desire as well as traits to be a man right from childhood. She faced initial objection from her family who called it an "abnormal behaviour" but finally gave into her desire to live as a man. However, the high cost of the surgery prevented them to going to private hospitals and it is reported that the entire set of procedures were done free of cost at the medical college
The sex reassignment surgery on the woman hailing from Thiruvananthapuram was done by a team led by head of the plastic surgery division K. Ajayakumar. The set of medical procedures lasted three years.
Initially, the woman was kept under observation for a year at the department of psychiatry. Following this, clearance was obtained from the special medical board.
It was only after the two clearances, that the doctors began their set of medical procedures to change the woman into a man. The said procedures included
1)Surgical procedures on the woman began after a year of administering male hormones at the department of endocrinology.
2) First up was a mastectomy for removing both breasts.
3) This was followed by a hysterectomy and vaginectomy for removing the uterus and associated reproductive organs.
4) Then came the most challenging part of the sex-change operation; a phalloplasty for the construction and attachment of a penis. This was done by taking flesh and veins from the patient's legs and thighs. It took two surgeries lasting six to eight hours and spread over weeks for the phalloplasty to be completed.
The patient continues to be under treatment after these successful surgical procedures. In three to six months, artificial testicles would be attached to the patient. With this, the process of becoming a man would be complete. A year later, the doctors plan to carry out an artificial erection implant. This would allow the patient to engage in sexual intercourse like any man.