Imvexxy receives FDA approval for treatment of dyspareunia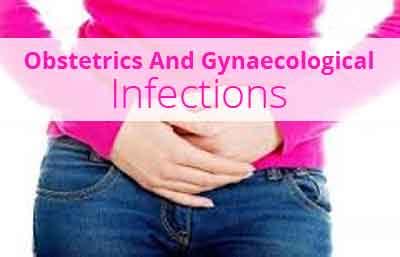 The U.S. Food and Drug Administration (FDA) has given its approval to TherapeuticsMD's Imvexxy (estradiol vaginal inserts) for the treatment of moderate-to-severe dyspareunia (pain in the vagina during sex) which is a symptom of vulvar and vaginal atrophy (VVA), a condition associated with menopause.
VVA is a component of genitourinary syndrome of menopause (GSM), which may include, but is not limited to, genital symptoms of dryness, burning and irritation, sexual symptoms such as decreased lubrication, discomfort, and pain, and urinary symptoms such as urgency, dysuria, and recurrent urinary tract infections.
It is a condition that develops when the body makes less estrogen due to menopause. Without sufficient estrogen, the vaginal tissue becomes thin, dry, and less elastic. The vaginal canal can also narrow and shorten. Insufficient estrogen can also decrease vaginal fluids, change the acid balance of the vagina, and weaken pelvic floor muscles. All these factors can lead to dyspareunia.
Imvexxy works by causing re-estrogenization of the tissue in and around the vagina. Its distinctive formulation ensures that it dissolves completely without a mess, so patients can use it any time of day by placing the soft gel capsule in the lower part of the vagina to treat the vulva and vagina. IMVEXXY is administered daily for two weeks followed by only twice a week dosing.
The approval was based on the findings from a Phase 3, randomized, double-blind, placebo-controlled study that evaluated Imvexxy (4mcg and 10mcg) vs placebo from baseline to week 12. Treatment with Imvexxy led to the relief of moderate to severe dyspareunia due to menopause as early as week 2 for both doses. In addition, the treatment was associated with statistically significant changes in vaginal cytology and pH. A substudy evaluating the pharmacokinetics of both Imvexxy doses showed that the mean concentration of estradiol and estrone remained within average postmenopausal range.
The insert is contraindicated in women with any of the following conditions: undiagnosed abnormal genital bleeding; known, suspected, or history of breast cancer; known or suspected estrogen-dependent neoplasia; active deep vein thrombosis (DVT), pulmonary embolism (PE), or history of these conditions; active arterial thromboembolic disease or a history of these conditions; known anaphylactic reaction or angioedema to IMVEXXY; known liver impairment or disease; known protein C, protein S, or antithrombin deficiency, or other known thrombophilic disorders.
A headache was found to be the most frequent adverse reaction associated with Imvexxy treatment. As with other estrogen replacement therapies, the labeling for Imvexxy includes a Boxed Warning regarding the risk of endometrial cancer, cardiovascular disorders, breast cancer, and probable dementia.