Immune cells that could prevent premature birth identified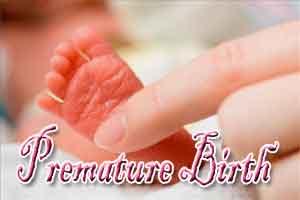 New York : In a study that could lead to a new therapeutic approach to preventing premature birth, researchers have discovered the critical function of a type of mother's immune cells B lymphocytes in resisting pre-term birth triggered by inflammation.
These immune cells make antibodies to defend the body against infections, but scientists and clinicians have always thought these cells are rare or absent in the uterine lining and not important for pregnancy, according to lead researcher Kang Chen from Wayne State University in the US.
Chen's lab discovered that in late pregnancy, mothers' B lymphocytes not only reside in the uterine lining in both humans and mice, but also detect inflammation and uterine stress, which are major causes of pre-term birth.
These cells produce molecules including one called PIBF1 to suppress uterine inflammation and premature birth, said the study published in the journal Nature Medicine.
"This study not only reveals the long neglected function of B lymphocytes in promoting healthy pregnancy, but also supports therapeutic approaches of using B lymphocyte-derived molecules such as PIBF1 to prevent or treat pre-term birth," Chen said.
Chen's team performed proof-of-concept and efficacy studies in animal models and also filed a patent for this potential therapeutic approach.
Pre-term birth (birth before 37 weeks of pregnancy) is a major cause of infant death and long-term illnesses worldwide.