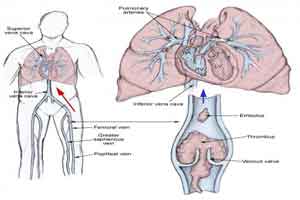 Imaging is the only way to diagnose blood clots in pregna Published  first in NIHR Signals
No blood test can accurately tell if a pregnant or recently pregnant woman has a blood clot. All pregnant women with a suspected clot should continue to have imaging investigations as per current UK guidelines.
This NIHR-funded study recruited 328 pregnant or postpartum women with a suspected blood clot in the lung (pulmonary embolism) or leg (deep vein thrombosis). They had a blood test to measure the levels of 13 biomarkers, such as the D-dimer, to see if they could rule a blood clot in or out. It was hoped that this could reduce the number of women who would need confirmation from a scan, and so decrease their exposure to radiation.
None of the tests were accurate enough. The range of levels for each biomarker overlapped between women with and without a clot.