Imaging in Cerebral Vasculitis- A diagnostic challenge?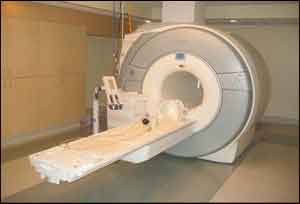 Vasculitis, as the name suggests is an inflammatory process involving vessel wall; and CNS (central nervous system) vasculitis involving brain essentially refers to non-atheromatous inflammation and necrosis of blood vessel walls.Although this is a common differential diagnosis in MRI reporting, the entity itself is not so common.The previous opinion was- Imaging has little role in Small vessel vasculitis and biopsy confirmation is required.However recent development in Vessel wall imaging or Black Blood Vessel Wall MRI (BBMR) has added a new dimension to this view.
It is of two types – Primary and Secondary and can be classified according to size of vessel involved as large, medium and small vessel vasculitis. On MR (Magnetic resonance) imaging of brain the following features point to this diagnosis –


Multiple infarcts of varying ages in a young patient not explained by other causes.


Associated with Intracerebral or subarachnoid hemorrhage.


Vascular stenosis,microaneurysms.


Vessel wall thickening and contrast enhancement


Perfusion defects


Some authors have found that multiple infarcts and wall enhancement is not always present on imaging; non- specific T2 hyperintensities with normal MR angiography and CSF (cerebrospinal fluid) analysis warrants biopsy. The problem is that biopsy is invasive, difficult to obtain and can give false results.
The important MR sequences in imaging include-


Susceptibility imaging


3D TOF (time of flight angiography)


Post contrast T1 fat suppressed images.


High resolution post contrast T1 (3 mm or less) of areas of
abnormality.


Vessel wall enhancement should be demonstrated in two planes.


Perfusion


A study published in Neurology India in November 2017 performed on a small group of biopsy proven vasculitis cases attempts to describe classical signs of small vessel involvement. The research was done in SreeChitraTirunal Institute for Medical Sciences and Technology and images of patients were retrospectively analysed in histopathologically proven subgroup. They stated – "Linear SWI blooming along the course of small cerebral vessels and lace-like enhancement pattern in spin echo post-contrast T1-weighted sequences are suggestive MR imaging features for lymphocytic CNS small vessel vasculitis." Patchy FLAIR hyperintense areas surrounding these vessels and a beaded blooming pattern on susceptibility may be seen in lymphocytic vasculitis.
CNS tuberculosis is common in India, and in my experience such cases are usually diagnosed on conventional imaging itself by classical T2 hypointensity and enhancement pattern, leptomeningeal involvement and basal exudates. The coarse nodular blooming pattern on susceptibility seen in tubercular vasculitis is not specific, but an additional clue in background of above mentioned signs to this diagnosis.
Imaging is sensitive but less specific. On the other hand, DSA (digital subtraction angiography) is more specific but small vessels visualisation is difficult. Hence evolved the concept of directly and non-invasively imaging the vessel wall. A very descriptive article on intracranial vessel wall MRI was published in 2016 by American Society of Neuroradiology. It explains the principles and gives recommendations using


High resolution CSF and blood supressed pre and post-contrast T1 images


Increased spatial resolution


2D sequences like 3D T2 and angiography


Use of multiple tissue weighings and variable flip angles


Peripheral pulse gating


This article also illustratively explains ways of differentiating vasculitis from atherosclerosis and reversible cerebral vasoconstriction syndrome. Contrast-enhancing fibrous cap and peripheral non-enhancing plaque is seen in atheroma while no enhancement seen in the latter. Six month interval imaging further clears doubts.SWI blooming along the course of a parenchymal vessel itself is less specific because it can be seen in MS (multiple sclerosis), white matter ischemic changes, and stroke. Other tough differentials could be radiation induced arteriopathy and dissection, while even a case of primary angitis of CNS (PACNS) has been mistaken for cortical brain tumour in the past.
Dr. Niharika Prasad,
The author is MD (Radiodiagnosis) and is Senior Resident, Dept of Radiology in All India Institute of Medical Sciences, AIIMS Patna. She is a member Editorial Board, Radiology at Specialty Medical Dialogues.