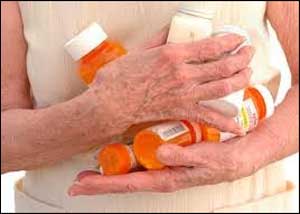 International Group for Reducing Inappropriate Medication Use & Polypharmacy (IGRIMUP) has released its  Position Statement and Recommendations for Action for reducing Polypharmacy. It is well accepted that globally, the number of drug prescriptions is increasing leading to more adverse drug events and causing significant mortality, morbidity, and disability.
There is no denial of the fact that Polypharmacy issue requires a coordinated global effort to provide medical care systems that better serve patients with multimorbidity. This transition requires a shift in medical education, research, and diagnostic frameworks, and reexamination of the measures used as quality indicators. This position statement from the International Group for Reducing Inappropriate Medication Use & Polypharmacy briefly summarizes the current situation and provides a call to action for moving forward, proposing 10 recommendations for action and 12 recommendations for research.
Key Recommendations for Action –
Review the medications of all older adults with an eye to deprescribing, particularly those who are vulnerable to the adverse effects of medication.
Before initiating a potentially 'appropriate' medication, consider the validity of the evidence based on patient characteristics and preferences.
Consider each medication for potential withdrawal, extending beyond standardized lists.
Employ mixed implicit and explicit approaches to polypharmacy.
Address the underrepresentation of older patients in clinical trials.
Acknowledge and address commercial influences on polypharmacy: trial results should not be implemented in older adults unless access to all available patient-level data is provided. Appropriate outcome measures should be required before licensing indications that include older populations.
Medical education needs a stronger focus on IMUP and its potential negative impact. Education about generalist approaches to multimorbidity should teach prioritization skills and aim to improve the clinician's understanding of the strengths and weaknesses of evidence and how best to apply standard models of care to vulnerable older adults with multimorbidity.
Medical training should review methods to stop treatments and provide equal attention to drug side effects and benefits.
When patients have multimorbidity, the single disease model (and its incentivization) should be spurned.
Decisions in older complex patients should routinely consider expected survival and quality of life, giving the highest priority to patient/family preferences.
For more details click on the link: https://doi.org/10.1007/s40266-018-0554-2