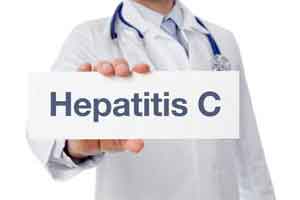 HCV guidelines developed by the American Association for the Study of Liver Diseases (AASLD) and the Infectious Diseases Society of America (IDSA) aims to provide up-to-date guidance on the management of hepatitis C (HCV). Time to time it has provided guidelines regarding new testing and management recommendations for pregnant women, people who inject drugs, homosexuals and people who are incarcerated.
These recommendations are in alignment with the 2016 World Health Organization and National Academies of Sciences, Engineering and Medicine (NASEM) goals of eliminating HCV infection by 2030.
Salient features of the guideline:
1.Universal screening for pregnant women
The sharp increase of hepatitis C infected women giving birth, the updated HCV Guidance recommends all pregnant women be tested for hepatitis C infection, ideally at the start of their prenatal care.
By screening all pregnant women at the beginning of prenatal care, physicians will increase opportunities for education and referral and allow early testing and treatment for exposed infants. Treatment of women post-pregnancy will improve the health of women and ultimately prevent future hepatitis C transmission
2.Men who have sex with men
The new recommendation focuses on sexually active adult and adolescent men who have sex with men who are HIV-infected, who are initiating pre-exposure prophylaxis (PrEP) for HIV, or who have been successfully treated or spontaneously cleared hepatitis C infection.
For these men, the Guidance recommends:
• At least annual (or more often, based on risk) testing for hepatitis C antibody for those who have never been exposed to the virus.
• Hepatitis C RNA testing for those who were treated or spontaneously cleared HCV infection.
3.People who inject drugs
To address the growing number of cases of HCV infection due to the opioid epidemic, the updated Guidance recommends annual HCV testing for people who inject drugs and have never been tested for the virus. The guidance also recommends annual testing for people who have previously tested negative for the virus but continue to use injection drugs and treatment for those who test positive.
Additionally, the Guidance recommends:
• Substance use disorder treatment programs and needle/syringe exchange programs should offer routine, opt-out HCV antibody testing with reflexive or immediate confirmatory RNA testing and connection to care for those who are infected.
• People who inject drugs should be counseled on measures to reduce the risk of HCV transmission to others.
• People who inject drugs should be connected to harm reduction services when available, including needle/syringe service programs and substance use disorder treatment programs.
4.People in correctional institutions
Research has shown that hepatitis C infection disproportionately affects people in correctional institutions. The updated Guidance recommends that jails and prisons should implement opt-out testing for incarcerated individuals.
The Guidance also recommends:
• Chronically infected people in jail settings should receive counseling about HCV infection and be connected to follow-up community health care for evaluation of liver disease and treatment upon release.
• Chronically infected people in prisons and those whose jail sentences are sufficiently long enough to complete a total course of antiviral therapy — should receive antiviral therapy according to AASLD/IDSA Guidance while incarcerated. Upon release, these patients should be connected to community health care to monitor for HCV-related complications.
• To prevent HCV re-infection and reduce the risk of progression of the hepatitis Cassociated liver disease, prisons should provide harm reduction and evidence-based treatment for underlying substance use disorders.
• Jails and prisons should facilitate the continuation of hepatitis C therapy for individuals on treatment at the time of incarceration.
The guidelines conclude that with the success of HCV treatments, the medical community must now shift focus toward eliminating HCV as a public health problem.
For more reference log on  to:
http://www.idsociety.org/HCV_Guidance_Updates_.aspx