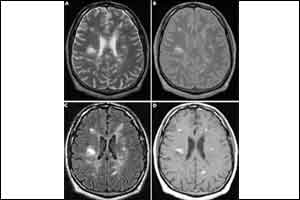 Infectious Diseases Society of America and American Society of Tropical Medicine and Hygiene have released guidelines on that have appeared in the American Journal of Tropical Medicine and Hygiene. These guidelines present approaches to the diagnosis and management of patients with the different forms of NCC, including viable parenchymal NCC (VPN), single enhancing lesions (SEL), calcified parenchymal NCC (CPN), ventricular NCC (IVN), and subarachnoid NCC (SAN).Usually,  the 2 most common clinical presentations of Neurocysticercosis, NCC are seizures and increased intracranial pressure.
Major recommendations are-
Initial evaluation should include a careful history, physical examination, and neuroimaging studies.
Serologic testing with enzyme-linked immunotransfer blot (EITB) must be recommended as a confirmatory test in patients with suspected NCC. Moreover, enzyme-linked immunosorbent assay (ELISA) tests using crude antigens should be avoided because of poor sensitivity and specificity.
Both a brain magnetic resonance imaging (MRI) and a non-contrast computed tomography (CT) scan should be recommended for classifying patients with newly diagnosed NCC.
It is recommended that all patients with NCC undergo a funduscopic examination before initiation of anthelminthic therapy.
It is recommended that patients treated with albendazole for more than 14 days be monitored for hepatotoxicity and leukopenia.
No additional monitoring is needed for patients receiving combination therapy with albendazole and praziquantel beyond that recommended for albendazole monotherapy.
For patients with one to two viable parenchymal cysticerci, we recommend 15 mg/kg/day albendazole divided into two daily doses for 10–14 days with food compared with either no antiparasitic therapy or combination antiparasitic therapy not exceeding 1,200 mg/day.
In patients with untreated hydrocephalus or diffuse cerebral edema, we recommend management of elevated intracranial pressure alone and not antiparasitic treatment.
In the absence of elevated intracranial pressure, we recommend the use of antiparasitic drugs in all patients with VPN.
Albendazole (15 mg/kg/day) combined with praziquantel (50 mg/kg/day) is recommended for 10–14 days rather than albendazole monotherapy for patients with more than two viable parenchymal cysticerci.
We suggest re-treatment with antiparasitic therapy for parenchymal cystic lesions persisting for 6 months after the end of the initial course of therapy.
We suggest that MRI be repeated at least every 6 months until resolution of the cystic component.
We recommend antiepileptic drugs for all patients with single enhancing lesions (SEL) and seizures.
In patients who have been seizure free for 6 months, we suggest tapering off and stopping antiepileptic drugs after resolution of the lesion in patients with SEL without risk factors for recurrent seizures.
We suggest albendazole therapy rather than no antiparasitic therapy for all patients with SEL.
We recommend MRI with three-dimensional (3D) volumetric sequencing to identify intraventricular and subarachnoid cysticerci in patients with hydrocephalus and suspected neurocysticercosis (NCC).
We recommend that patients with hydrocephalus from SAN be treated with shunt surgery in addition to medical therapy.
We recommend corticosteroid treatment of patients with SN with evidence of spinal cord dysfunction (eg, paraparesis or incontinence) or as adjunctive therapy along with antiparasitic therapy.
Suggest screening for latent tuberculosis infection in patients likely to require prolonged corticosteroids.
Suggest screening or empiric therapy for Strongyloides stercoralis in patients likely to require prolonged corticosteroids.
Suggest that patients with NCC who have probably acquired NCC in a non-endemic area have their household members be screened for tapeworm carriage.
For Further Reference log on to :
http://www.ajtmh.org/content/journals/10.4269/ajtmh.18-88751#html_fulltext