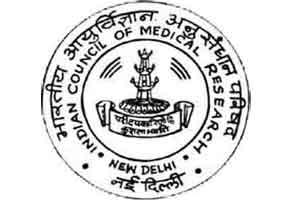 Indian Council of Medical Research has drafted the first National Essential Diagnostics List (NEDL) in consultations with all the relevant stakeholders to improve the availability of quality diagnostics at all levels of healthcare facilities in the country.
The comments/views on the draft are invited which may be forwarded via email at icmr.nedll @gmail.com on or before 31/01/2019.
Diagnostics serve a key role in improving health and quality of life. Equitable accessibility, affordability and appropriate use of good quality diagnostics are integral to high-quality health care. Accurate diagnostics are indispensable for effective management of diseases, leading to better patient care and clinical outcomes, increase affordability by reducing overall therapy cost and also reduce antimicrobial resistance. Availability of quality assured diagnostics would also be helpful in optimal utilization of Essential Medicine List (EML).
The NEDL consisted of guiding principles, the process of developing the National EDL, the scope of national EDL, content, the format of the national EDL, implementation of the national EDL and regulatory framework for diagnostics both national and international.
Feedback from the national consultations and the roundtable on NEDL were summarized  as key principles outlining the scope of the NEDL which are as follows :
National EDL should be strategic, realistic and address the key demands of our country.
Ability to deliver at multiple levels of health care, with a focus on primary health care, is a very important criterion for the national EDL.
The list should have tests for both communicable and non-communicable diseases (NCDs), complementing the national vertical health programmes.
NEDL should be small, simple, robust, relevant and affordable to society.
Should provide guidance on logistics and infrastructure, maintaining quality and supply chain
There is a need to build capacities of service providers in guiding patients which facilities offer what diagnostics tests, the collection of samples at spokes and transport of samples to hubs.
National EDL should ensure minimal movement of the patient across facilities and providers.
There is a need for innovative research in diagnostics related to our priority healthcare conditions.
Assay formats need to be discussed for cost-effectiveness considerations. • Innovations are needed to bridge the gap between rapid test and central laboratory tests.
The necessity of point-of-care tests for common pathogens was emphasized. • The inclusion of cultural facilities in the list specifically for the quality of healthcare and antimicrobial resistance was highly recommended.
There is a need to ensure the quality of products and tests for diagnosis – a well defined in-house validation and evaluation criteria are important.
The scope of NEDL included the following:
Both in vitro diagnostics and other diagnostic tests like Radiology have been included. Test category included a group of general laboratory tests for routine patient care and for diagnosis of communicable and non- communicable diseases. These tests are grouped in categories (like Haematology; Biochemistry; Microbiology, Clinical Pathology, and Serology). The inclusion of the diagnostic test on specific diseases was selected on the basis of disease burden: Vector-borne diseases (Malaria, Dengue, Filariasis, Chikungunya, Japanese encephalitis); Leptospirosis, Brucellosis, Tuberculosis, Hepatitis B and Hepatitis C, HIV, Syphilis.
The key challenges anticipated during the implementation of the National EDL were as follows:
Adoption by States and harmonization with local standard diagnostic protocols and treatment guidelines and provision of requisite infrastructure, processes, and human resources.
Ensuring the quality of tests including EQAS and quality control
Adequate utilization of EDL tests for making informed decisions for treatment protocols.
Monitoring of adverse events related to medical devices, including in vitro diagnostic products, is an important component of regulatory control, as their performance depends to a considerable extent on their appropriate use.
Various international and national authorities regulate medical devices including IVDs by assessing the safety and efficacy of the products before providing approval for marketing. The current regulatory systems do not cover all the medical devices and IVD. There is no set classification/ classification system in current device rules for both notified and non-notified devices category for innovative products/ technologies and needs guidance from regulators to bring clarity on the category.

For full information of the draft on Essential Diagnostics List click below:
Draft National Essential Diagnostic List (NEDL) for comments of General Public / Stake Holders