ICMR develops first ever male contraceptive injection that may replace vasectomy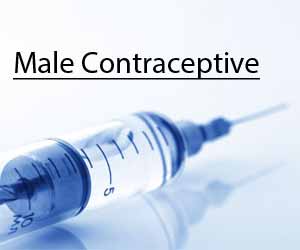 India: In a recent development, the Indian Council of Medical Research (ICMR) has developed the first male birth control injection or injectable non-hormonal male contraceptive. The development, that could be a game-changer in the medical field of India and the world across, is designed as a replacement for the surgical vasectomy, which is the only male sterilization method available in the world. The contraceptive is effective for 13 years, after which it loses its potency.
According to the researchers involved in the project, the trial on the drug is successfully completed and being sent to the Drug Controller General of India (DCGI) for approval.
Data from National Family Health Survey-4 (2015-16) reveals that in India, 53.5% of couples use some method of contraception or spacing methods, with permanent methods like sterilization being the most popular. Around 36% of women opt for sterilization as compared to 0.3% of men going for vasectomy.
The new polymeric drug molecule called -- Reversible Inhibition of Sperm Under Guidance (RISUG) -- an intravasal, non-hormonal once injectable male contraceptive has been developed, evaluated and was found to be safe, effective and acceptable by the male of all religions. Phase-I and phase-II clinical trials have confirmed its safety and contraceptive efficacy.
The contraceptive is a polymer that has to be injected under local anesthesia in the sperm-containing tube near the testicles (vas deferens) by a registered medical professional. The polymer was developed by Prof SK Guha from the Indian Institute of Technology in the 1970s. ICMR has been researching on it to turn it into a product for mass use since 1984, and the final product is ready after exhaustive trials.
While researchers in the US were working on a similar contraceptive, it is still under development.
Read Also: Male contraceptive gel to transform contraception practice soon
The present study by Sujoy Kumar Guha, School of Medical Science & Technology, Indian Institute of Technology, Kharagpur, India, and colleagues, was undertaken as a multicentric-limited phase-III clinical trial to test the efficacy and safety of RISUG in human volunteers.
"RISUG intravasal injection appears to be a safe clinical procedure with no significant adverse effects and has high sustained contraceptive efficacy. The localized intervention and continued contraceptive action on single-dose administration were significant features of the RISUG technology," wrote the authors.
The study involved 39 young males each having at least 2 children and living with wife. They were given 120 μl of RISUG as bilateral vas intraluminal injection. After the single-dose administration, the individuals were followed in respect of general health and semen parameters. Their wives were also followed particularly to determine the onset of pregnancy.
Read Also: Clinical Trial begins for male contraceptive gel that can be rubbed onto chest, shoulder
Key findings of the study include:


During the six months follow up, the health of male volunteers and their wives was normal with no significant adverse effects.


Temporary scrotal enlargement and mild scrotal and inguinal region pain were manifested in most individuals and resolved within one month without any routine activity impairment.


In six individuals, there was injection procedure failure and azoospermia was not achieved.


The other 133 individuals had either severe oligozoospermia or azoospermia at the first semen examination one month following RISUG injection; 82.7 per cent individuals had continued azoospermia in the month following first semen examination onwards and the rest 17.3 per cent manifested azoospermia within three to six months.


"Based on the present observations, it may be suggested that RISUG, which is non-hormonal and once injectable, is a safe, and effective male contraceptive," wrote the authors.
"Further studies need to be done with a large sample, long duration of follow up and including reversibility studies," they concluded.
The study, "Safety & efficacy of an intravasal, one-time injectable & non-hormonal male contraceptive (RISUG): A clinical experience," is published in the Indian Journal of Medical Research.
Source : Indian Journal of Medical Research