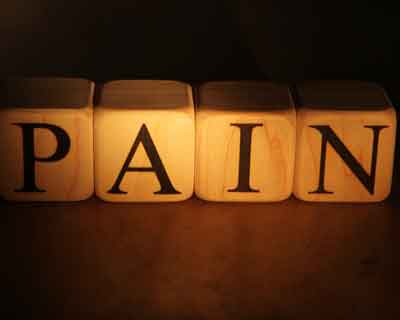 A systematic classification of chronic pain was developed by a task force of the International Association for the Study of Pain (IASP).
The classification published in the journal Pain distinguishes chronic primary and chronic secondary pain syndromes, integrates existing pain diagnoses including headaches, and provides precise definitions and further characteristic features of the respective diagnoses according to the content model of the WHO for International Classification of Diseases(ICD)-11, including the severity of pain, its temporal course, and evidence for psychological and social factors. These pain diagnoses have been implemented in the 11th version of ICD that was released by WHO in June 2018.
Read Also: New pain free skin patch provides contraception upto 6 months
Chronic pain is defined as pain that persists or recurs for more than 3 months. In chronic pain syndromes, pain can be the sole or a leading complaint and requires special treatment and care. In conditions such as fibromyalgia or nonspecific low-back pain, chronic pain may be conceived as a disease in its own right; in our proposal, we call this subgroup "chronic primary pain."
The following 8 syndromes were classified:
Chronic primary pain syndrome was defined as pain in ≥1 anatomic region that is either persistent or recurs for >3 months and causes functional disability or emotional distress. Chronic primary pain syndromes were also defined as pain that cannot be accounted for by any other chronic pain disorder.
In chronic secondary pain syndromes, the disease is the underlying cause for chronic pain, which is considered a symptom of that disease.
Chronic cancer-related pain encompasses pain that is caused by a primary tumor, metastases, or cancer treatment, including chemotherapy, surgery, and radiotherapy.
Chronic postsurgical or posttraumatic pain include pain that arises following surgery or trauma and that is often neuropathic in nature.
Chronic neuropathic pain represents pain that is a result of a disease or lesion of the somatosensory nervous system.
Read Also: New painless microneedles technique for diagnosing major illnesses
A chronic headache or orofacial pain is defined as a headache of orofacial pain that occurs for >2 hours per day on ≥50% of days for ≥3 months.
Chronic secondary visceral pain refers to recurrent or persistent pain that stems from internal organs of the neck and/or heads as well as cavities of the thorax, abdomen, and pelvis.
Chronic secondary musculoskeletal pain is defined by recurrent or persistent pain that occurs in association with a disease affecting the bones, muscles, joints, or related soft tissue(s).
The classification system for chronic pain conditions submitted by IASP to WHO is compatible with ICD principles and aims to improve pain research, health policy decisions, and patient care.
For full information log on to 10.1097/j.pain.0000000000001384