I/V iron replacement among anemic inflammatory bowel disease patients safe : Study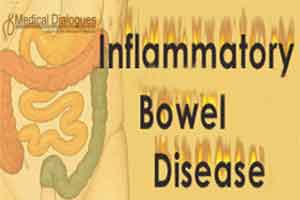 The incidence of adverse reactions to inflammatory bowel disease (IBD) patients with anemia appears to be low after intravenous (IV) iron infusion, according to a research published in the journal Inflammatory Bowel Diseases. The study was conducted by Eboselume Akhuemonkhan, a researcher at Johns Hopkins University, Baltimore, Maryland, and colleagues to examine the occurrence of adverse reactions including anaphylaxis after IV iron infusions in a large database of US IBD patients.
Anemia is a frequent complication of Crohn's disease (CD) and ulcerative colitis (UC), collectively known as inflammatory bowel disease (IBD). Intravenous (IV) iron is recommended as the initial therapy for patients with clinically active IBD, severe anemia, and intolerance to oral iron. IV iron is associated with serious adverse effects including a black box warning for anaphylaxis with iron dextran and ferumoxytol.
For carrying out the study, the researchers conducted a retrospective analysis of IBD patients who received IV iron infusions between 2010 and 2014 in the commercial claims database, MarketScan. Patients with ≥2 IBD diagnosis codes who had an IV iron infusion and 7 days of follow-up were included.
The researchers specifically examined adverse events (AE) of anaphylactic shock, bronchospasm, and hypotension among IBD patients receiving ferumoxytol, iron dextran, ferric gluconate, iron sucrose, and ferric carboxymaltose.
A total of 6151 IBD patients (38.4% with ulcerative colitis; 61.6% with Crohn's disease) were given 37,168 IV iron infusions (median of 3 infusions) during the study period. Results showed that within the study group, only 1.3% of patients experienced an adverse reaction. Hypotension was the most common AE (2.04 per 1000 infusions); there were 0.24 anaphylactic shock events and 0.19 bronchospasm events per 1000 infusions.
The incidence of adverse events per 1000 infusions was highest among those receiving ferumoxytol (2.54, 95% CI, 1.26–5.11), ferric gluconate (1.85; 95% CI, 1.03–3.35), iron sucrose (1.74; 95% CI, 1.09–2.78), and iron dextran (0.96; 95% CI, 0.43–2.13). Same day IV iron infusion and IBD biologic administration was found to be safe.
"Because adverse reactions are rare, physicians should be encouraged to adhere to recommended guidelines for iron replacement among anemic IBD patients," the authors concluded.
For further information click on the link:
https://doi.org/10.1093/ibd/izy063
Source : With inputs from IBD