Hyderabad doctors save patient with slit neck due to synthetic Manja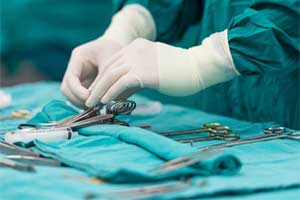 Hyderabad: Hyderabad doctors save patient with slit neck due to synthetic Manja. While the entire city was celebrating Sankranti, it was a tragic day for a 33-year-old who was brought to MaxCure Hospitals on January 16 with a deep neck injury because of synthetic Manja (Chinese manja).


The man was struck by sharp manja string used for flying kites when he was on his way back home from office. While the man's windpipe was saved by just a few millimetres he sustained a deep injury on the neck. He needed 20 stitches.

"The cut was deep, but thankfully it didn't reach trachea. He is lucky that it just missed by few millimetres or else it would have been fatal for him. Also, the main blood vessels were intact. When he came to the hospital here at 1000 hours, his neck muscles were exposed and the trachea was visible and was bleeding from the cutaneous blood vessels," Dr Satish Kailasam, HoD of Emergency Medicine, said.

Dr M Sivaram, General Surgery, MCh–Plastic Surgery, Consultant Plastic Surgeon, MaxCure Hospitals said, "We have used some temporary stay sutures to close the wound from exposure to the outside environment and started fluid resuscitation. We have given him some Prophylactic antibiotics and Tetanus vaccine after which he was taken to OT for further investigation and suturing."

"Every year, during this season, we see many cases of injury due to these lethal kite stings. Some are grievous and life-threatening too. This Chinese manja and other synthetic (non-biodegradable) threads are coated with glass and metal and are rampantly sold in the market as they are cheap compared to cotton thread. It is important to get awareness among the public about its fatal effects, Dr Sivaram said.

The lack of awareness may cause the lives of humans or even birds. Also, whenever you see a victim with these injuries, it has to cover the wound with a clean cloth and shift to the nearest Hospital." he added.