Hyderabad: Coronary bypass surgery on Mesocardio Heart disorder performed by a doctor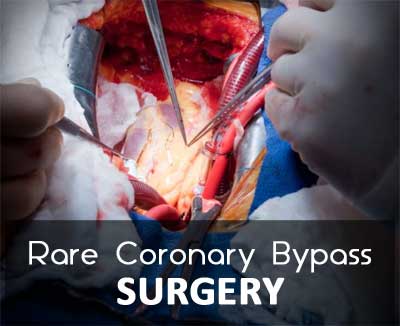 Secunderabad: Mesocardia a heart disorder is a condition in which the longitudinal axis of the heart rests in the mid-sagittal plane and the heart does not consist of any apex. This has happened for the first time in the medical history worldwide, that a doctor has performed first of-its-kind coronary bypass surgery on the disorder on September 17.
According to a report by
thehansindia
, Dr. Prateek Bhatnagar, a surgeon from Sunshine Hospitals in the state has successfully executed an operation on one of its patients, Mohd Mahboob Shamsuddin, along with his team of doctors through the technique of total arterial revascularisation (LIMA – Radial Y graft) performing beating heart surgery.
Importantly, it is important to note that throughout the operation, the heart was neither stopped nor it was cut anywhere.
Mesocardia is a rare condition which is uncommonly found in two out of one lakh people.
The surgery was successful and the patient has recovered slowly and was discharged on Saturday.
Source : with inputs