Hundreds of food supplements contain undeclared drugs : JAMA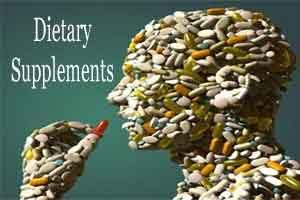 It's shockingly true and a cause of concern that hundreds of food supplements are adulterated with unapproved drug ingredients.
Many dietary supplements are found to contain undeclared drug ingredients by FDA, reports a study published in the JAMA Network. Such supplements which were found to be adulterated more than once, the majority were reported to contain new drug ingredients in subsequent warnings, indicating that adulterated dietary supplements continue to be an issue even after FDA action.
Most of the people around the globe are reported consuming dietary supplements. The U.S. Food and Drug Administration from 2007 through 2016 identified potentially harmful and undeclared pharmaceuticals in more than 700 over-the-counter dietary supplements.
Read Also: Concurrent use of prescription medicines and herbal supplements dangerous
Jenna Tucke and associates conducted a quality improvement study to summarize trends across adulterated (containing unapproved ingredients) dietary supplements associated with a warning released by the FDA from 2007 through 2016.
The investigators extracted the data from the FDA's Center for Drug Evaluation and Research, Tainted Products Marketed as Dietary Supplements_CDER database from 2007 through 2016. Data from each warning were recorded unless multiple warnings were issued for the same product within a 6-month period. Date, product name, company, hidden ingredient(s), product category, the source of the sample, and warning document type were recorded for each included warning. Data analysis was conducted from February 2017 to June 2017.
Key study findings:


From 2007 through 2016, 776 adulterated dietary supplements were identified by the FDA and 146 different dietary supplement companies were implicated.


Most of these products were marketed for sexual enhancement (353 [45.5%]), weight loss (317 [40.9%]), or muscle building (92 [11.9%]), with 157 adulterated products (20.2%) containing more than 1 unapproved ingredient.


The most common adulterants were sildenafil for sexual enhancement supplements (166 of 353 [47.0%]), sibutramine for weight loss supplements (269 of 317 [84.9%]), and synthetic steroids or steroid-like ingredients for muscle building supplements (82 of 92 [89.1%]).


There were 28 products named in 2 or 3 warnings more than 6 months apart. Of these products, 19 (67.9%) were reported to contain new unapproved ingredients in the second or third warning, consistent with the assumption that the FDA found the product to be adulterated more than once.


In recent years (2014-2016), 117 of 303 adulterated samples (38.6%) were identified through online sampling and 104 of 303 (34.3%) were identified through the examination of international mail shipments.


Read Also" Vitamin and mineral supplements are of no good to your health: JACC Study
The study concluded that the drug ingredients in these dietary supplements have the potential to cause serious adverse health effects owing to accidental misuse, overuse, or interaction with other medications, underlying health conditions.
"Even after FDA warnings, many pharmaceutical companies are actively involved in marketing dietary supplements, especially those for sexual enhancement or weight loss representing an important matter related to the public health concern,"write the authors.
For reference log on to 10.1001/jamanetworkopen.2018.3337
Source : With inputs from JAMA Network