................................ Advertisement ................................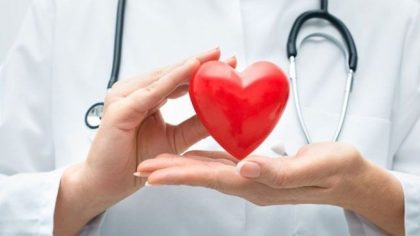 Heart Rhythm Society (HRS) has released its 2019 Expert Consensus Statement on Evaluation, Risk Stratification, and Management of Arrhythmogenic Cardiomyopathy.
Arrhythmogenic cardiomyopathy (ACM) is an arrhythmogenic disorder of the myocardium not secondary to ischemic, hypertensive or valvular heart disease. ACM incorporates a broad spectrum of genetic, systemic, infectious, and inflammatory disorders.
Key Points of the consensus statement are –
................................ Advertisement ................................
Counsellors can also explain the implications of various identified genetic variants "in ways that alleviate anger, anxiety, fear and guilt" commonly found in patients and their family members. The team recommends all individuals and decedents with a clinical or necropsy diagnosis of ACM receive full genetic testing of their ACM-susceptible genes followed by an interpretation by a team of cardiology and genetics experts.
The consensus statement recommends physicians take the time to walk patients through different therapies and the evidence supporting them so patients can make their most informed healthcare decisions.
All first-degree relatives of ACM patients must undergo clinical evaluation—including a 12-lead electrocardiogram (ECG), 24-hour ambulatory monitoring with a Holter device and cardiac imaging—every one to three years starting at ages 10 or 12. The serial evaluation can define ongoing disease expression and risk stratification, taking into account any expression that's recognized in early adolescence and applying that to a patient's lifetime risk. Late gadolinium enhancement on cardiac MRI, most frequently observed in the left ventricular myocardium, was the first evidence of disease expression in a small subset."
In patients with ACM and symptomatic right ventricular dysfunction, treatment with ACE inhibitors, angiotensin II receptor blockers, beta-blockers, aldosterone antagonists and diuretics is "reasonable.
The therapies to reverse ventricular remodelling in right ventricular (RV) failure, which is common in arrhythmogenic right ventricular cardiomyopathy (ARVC), are less established due to a lack of research on the topic. Still, rodent studies have shown some of these established CV therapies could mitigate any negative effects of RV remodelling.
Beta-blocker therapy is reasonable in ACM patients who don't have an ICD.
A dose-dependent relationship between endurance exercise and the likelihood of ARVC, with more vigorous annual exercise equating to a higher risk of developing the disease.
Presymptomatic genetic testing not only facilitates early diagnosis but also provides the opportunity to decrease the risk of developing ARVC through lifestyle changes," Towbin et al. wrote. Therefore clinicians should counsel these patients that competitive or frequent high-intensity endurance exercise is associated with an increased likelihood of developing ARVC.
The patients should not remain sedentary, those with ARVC simply don't participate in competitive or endurance exercise, defined by its intensity. Even adolescents with a positive genetic test for ARVC but a phenotype-negative result should be warned by their providers.
For further reference log on to: DOI: https://doi.org/10.1016/j.hrthm.2019.05.007
................................ Advertisement ................................
Author Details
Dr Kamal Kant Kohli-MBBS, DTCD- a chest specialist with more than 30 years of practice and a flair for writing clinical articles, Dr Kamal Kant Kohli joined Medical Dialogues as an Editor-in-Chief for the Speciality Medical Dialogues section. Besides writing articles, as an editor, he proofreads and verifies all the medical content published on Medical Dialogues including those coming from journals, studies,medical conferences,guidelines etc.
Before Joining Medical Dialogues, he has served at important positions in the medical industry in India including as the Hony. Secretary of the Delhi Medical Association as well as the chairman of Anti-Quackery Committee in Delhi and worked with other Medical Councils in India. Email: editorial@medicaldialogues.in. Contact no. 011-43720751
To know about our editorial team click here
................................ Advertisement ................................