How to manage anticoagulant associated Heavy Menstrual Bleeding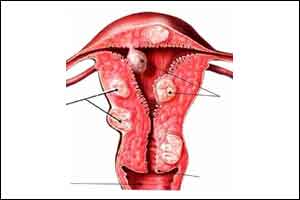 Anticoagulant-associated heavy menstrual bleeding (HMB) is common although underrecognized problem in clinical practice. Dr.Kochawan Boonyawat and associates in a review published in Blood have outlined treatment options of heavy menstrual bleeding associated with anticoagulants.According to authors, the decision to with hold anticoagulants is based on an individual patient's risk of thrombosis and the severity of the bleeding.
Heavy menstrual bleeding (HMB) is defined as blood loss of >80 mL per cycle or bleeding that interferes with a woman's physical, social, and emotional well-being. It also complicates anticoagulant therapy in premenopausal women, as persistent hemorrhage produces anemia and impairs quality of life, but discontinuing or reducing the anticoagulant dose risks recurrent thrombosis.
For managing Heavy menstrual bleeding Selection of the type of hormonal therapy is based on patient preference, other indications for and contraindications to therapy, as well as side effect profile and ongoing thrombotic risk factors. Women who do not respond to medical treatment or who do not wish to retain their fertility should be considered for surgical management.Various observations regarding the role of hormonal agents, tranexamic acid, reductions in anticoagulant dose, and surgical interventions for the management of HMB in anticoagulated patients are as follows:


The frequency of anticoagulant-associated HMB is 22% to 65% with warfarin, 32% with rivaroxaban, 28% with apixaban, and 25% with edoxaban.


High-dose progestin, depot medroxyprogesterone acetate, and the levonorgestrel intrauterine system appear to be less thrombogenic than combined oral contraceptives.


Tranexamic acid in oral doses every 6 to 8 hours or a single 10-mg/kg intravenous dose can be used to control acute hemorrhaging.


Anticoagulant dose reduction of rivaroxaban (20 to 10 mg) or apixaban (5 to 2.5 mg twice daily) decreases bleeding intensity.


Surgical measures include endometrial ablation and uterine artery embolization.


In patients who require long-term anticoagulation, use of levonorgestrel intrauterine system, tranexamic acid (during menstrual flow), high dose progestin, and combined hormonal contraceptives are effective for controlling HMB; the risk of thrombosis during anticoagulant therapy with these treatments is understudied but is likely to be low.
For further reference log on to :
Boonyawat K et al. How we treat heavy menstrual bleeding associated with anticoagulants. Blood 2017 Nov 1; [e-pub]. (
http://dx.doi.org/10.1182/blood-2017-07-797423
)