How to manage and improve Vitamin D levels?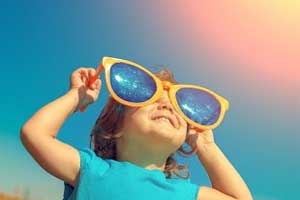 Vitamin D or vitamin D3 as it is generally called is a fat-soluble pro-hormone that plays an important role in bone metabolism. It is essential for the absorption of calcium. It is needed for the maintenance of normal levels of calcium and phosphate in the blood which in turn is required for normal mineralization of bones, muscle contraction, nerve conduction, and general cellular function of the cells in the body. It is also found to be an important element that aids better immune function, inflammation and cell proliferation. Vitamin D can be synthesized endogenously. In fact, about 90% of the required Vitamin D is synthesized in the skin under sun exposure.
In India, despite the availability of ample sunlight, which is a pre-requisite for the synthesis of vitamin D endogenously, its deficiency has been increasing year on year. vitamin D deficiency prevalence has been documented to be in the range of 50-90% among all the age groups including toddlers, school children, elderly, pregnant women and their neonates, adult males and females residing in rural or urban areas. Further, according to a study conducted by one of the leading diagnostic chains more than 79% of the population in the country suffers from Vitamin D deficiency.
Vitamin D deficiency can occur in anyone irrespective of the age, region and eating habits. The Recommended daily allowance of vitamin D for Infants ( 0-12 months) 400 IU/day, children and adolescent 600 IU/day, for adults it is 600 IU/day.
Vitamin D deficiency among young children can affect their skeletal growth and development. Young adults are also potentially at high risk for vitamin D deficiency. Various studies have revealed that a large proportion of adults are suffering from low serum Vitamin D level. Vitamin D deficiency is associated with muscle weakness and is common in elderly people with low calcium. Some of the common health risks that lack of vitamin D can cause are the weakness of the muscles, poor bone health, high risk of osteoporosis and fractures, low immunity, constant fatigue. It can also negatively impact cardiovascular health.
Causes of Vitamin D deficiency
Poor exposure to sunlight, food habits and a lower intake of vitamin D fortified foods, the complexion of the skin are some of the reasons for Vitamin D deficiency in India. The other factors that contribute to a low level of vitamin D3 are obesity, old age and certain medical conditions that affect the digestive system like Crohn's disease, cystic fibrosis, and celiac disease. Patients who are under medication for kidney and liver ailments also are at a higher risk of suffering from Vitamin D inadequacy.
Symptoms of vitamin D deficiency
Most people have no symptoms. However, continuous muscle aches, weakness, muscle twitching and fatigue are some of the common symptoms. In severe cases deficiency can lead to thin, brittle or misshapen bones.
How to diagnosis vitamin D deficiency
The most accurate way to measure how much vitamin D is in the body is the 25-hydroxy vitamin D blood test. Although vitamin D deficiency is prevalent, measurement of serum 25(OH)D levels is expensive. Vitamin D testing may benefit those at risk for severe deficiency or those with laboratory or radiographic findings commonly associated with vitamin D deficiency. Biochemically levels > 30 - 100 ng/ml are considered as Normal. Levels 20 - 30 ng/ml are considered as Insufficiency. Levels < 20 ng/ml are defined as deficiency.
Tips to manage and improve Vitamin D levels
• Ensure adequate exposure to sunlight- When the skin is directly exposed to the sun it makes vitamin D and hence exposure to sunlight can help in improving the vitamin D3 level in the body. The ideal time to soak up the sun would be between 6 am to 8 am in the morning or 4 pm -6 pm in the evening.
• Increase the intake of food rich in vitamin D & Calcium - Vitamin D is naturally present in some of the foods like milk & milk products, egg, sardine, mackerel, tuna, salmon, soya milk, Tofu, and cheese. Mushrooms and egg yolk also are a good source of vitamin D. As vitamin D promotes calcium absorption, adequate calcium-rich foods like Milk & milk products, cheese, paneer, cereals & legumes, ragi, horse gram, rajmah, soyabean, green leafy vegetables, curry leaves and all nuts should be included to achieve desired skeletal benefits.
• Maintain a healthy body weight- Engage in an exercise as it can not only tone the body, if done outdoor it can even aid in ensuring exposure to sun light.
• Regulate the usage of sunscreen- While it is important to protect one against UV rays, it is also equally essential to expose oneself to the natural light as it aids the synthesis Vitamin D, hence use sunscreens moderately and only during occasions when it is really needed.
Ms. Emmany D. R., Senior Clinical Dietician, Mazumdar Shaw Medical Centre, Narayana Health City, Bangalore.