How to approach recurrent angina following Angioplasty- find out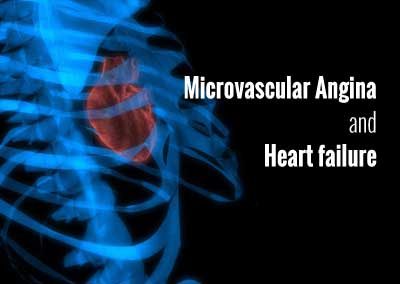 Elective percutaneous coronary intervention (PCI) in patients with stable angina is routinely successful and procedure-related problems are uncommon. Procedural success reflects effective education and training, the availability of state-of-the-art stent technologies, use of adjunctive intravascular imaging and physiology techniques, and quality assurance.
Despite the procedural success, angina may persist or recur in a large proportion of patients, which is frustrating for patients and clinicians. Approximately 20-40% of patients have recurrent or persistent angina after percutaneous coronary intervention. Potential mechanisms include recurrent ischemic lesion due to stent thrombosis, in-stent restenosis, residual diffuse disease, or myocardial bridging.
The purpose of this document published in the European Heart Journal is to review potential mechanisms for the persistence or recurrence of angina post-PCI, propose a practical diagnostic algorithm, and summarize current knowledge gaps.
Read Also: New Reducer implant controls severe angina symptoms even in refractory angina
Importantly, persistent or recurrent angina post-PCI is associated with a significant economic burden. Healthcare costs may be almost two-fold higher among patients with persistent or recurrent angina post-PCI vs. those who become symptom-free. However, practice guideline recommendations regarding the management of patients with angina post-PCI are unclear.
With newer-generation stents, rates of stent thrombosis are <1% and rates of recurrent stenosis are about 5% at 1 year but can vary based on clinical risk.
Noninvasive testing such as exercise stress testing with imaging should be the first step to further diagnose and/or risk stratify. Invasive testing strategies include physiologic and anatomic assessment using pressure wire or intravascular ultrasound or optical coherence tomography when there is the concern for the obstructive epicardial disease. In the absence of obstructive lesions, functional assessment using acetylcholine or ergonovine to diagnose epicardial or microvascular spasm can be considered.
Read Also: Stents for stable angina may just be giving placebo effect only : Lancet
Persistent angina due to coronary vasomotor disorders should also be considered. Significant constriction of epicardial coronary arteries post-PCI may be related to increased activation of Rho-kinase pathways, which can increase vascular smooth muscle constriction. In addition, coronary microvascular dysfunction due to microvascular spasm and impaired microvascular dilation may also mediate recurrent angina post-PCI.
For patients who are on optimal tolerated medical therapy and with persistent post-PCI angina, further diagnostic testing should be considered. Presence of angina and/or ischemia on a noninvasive functional test should prompt coronary angiography.
There still remain significant knowledge gaps when symptoms are due to coronary vasomotor dysfunction. Gaps in evidence into the mechanisms of post-PCI angina are relevant, and more research seems warranted.
For full information log on to https://doi.org/10.1093/eurheartj/ehy857
Source : With inputs from European Heart Journal