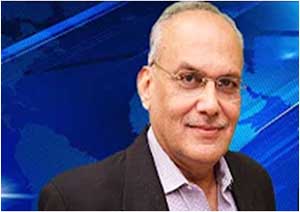 Most international guidelines presently recommend a target non-HDL-C <130 mg/dl and LDL-C <100 mg/dl for the general population without CVD or high risk of CVD. The non-HDL-Cgoal is <100 mg/dl and the LDL-C goal is <70 mg/dl in very high risk patients with established CVD and diabetes with additional risk factors. Dr.Raman Puri Chairman, Lipid Association of India and Department of Cardiology, Indraprastha Apollo Hospital, Sarita Vihar, Delhi and associates had put forward an important document through  Lipid Association of India which recommended a goal of LDL <50 mg/dL and non-HDL-C <80 mg/dl for very high risk Indians – Established CVD and most cases of diabetes (evidence of end organ damage or 2 major ASCVD risk factors) in 2016. Similar recommendations have been published by Taiwan lipid guidelines and American Association of Clinical Endocrinologists  recently in 2017.
According to researchers a close association has been established between the achieved LDL-C and regression of existing coronary plaques which begin to regress when LDL-C is lowered down to <70 mg/dL.7,8 Hence a target of LDL <70 mg/dl seems reasonable for all ACS and patients with stable CAD.Prior meta-analysis suggested a relation between IVUS-derived measures of coronary plaque burden and adverse CV events. Most of the imaging trials have shown that regression of atheroma is confined mainly to the individuals with LDL-C to HDL-C ratio ≤1.5.
Very Low LDL Cholesterol Previously, significant reductions in cardiac events was found in the Pravastatin or Atorvastatin Evaluation and Infection Therapy Thrombolysis in Myocardial Infarction 22 (PROVE IT–TIMI22) and Treating to New Targets (TNT) trials, in which the more intensive statin regimen Lowered LDL cholesterol levels from approximately 100 mg/dl to 70 mg/dl.10,11 The data from IMPROVE IT suggests a lower target of LDL-C <55 mg/dl can be considered in ACS patients with DM. The achieved median LDL-C was 70  mg/dl in the simvastatin monotherapy group and 53 mg/dl in the simvastatin/ezetimibe group and significantly reduced major cardiovascular events.12
As a continuation of this concept, the PCSK9 inhibitor evolocumab when added to statin therapy, brought about further lowering of LDL cholesterol levels by 59% from baseline levels as compared with placebo, from a median of 92 mg/dl to 30 mg/dl in the Fourier Study.13 The addition of evolocumab to statin therapy significantly reduced the risk of cardiovascular events,with a 15% reduction in the risk of the primary composite end point of cardiovascular death,myocardial infarction, stroke, hospitalization for unstable angina, or coronary revascularization and a 20% reduction in the risk of the more clinically serious key secondary end point of cardiovascular death, myocardial infarction, or stroke.
These observations were also reflected in the effects of evolocumab on coronary atherosclerotic plaque volume in the Global Assessment of Plaque Regression with a PCSK9 Antibody as Measured by Intravascular Ultrasound (GLAGOV) trial.14 This adds further weight age to the fact that continued cardiovascular benefit can be observed even when LDL cholesterol levels are reduced to 20 to 25 mg/dl a range that is much below the current targets. LDL levels below 50 mg/dl were not found to be unsafe in any of the above studies.
Indians as a population are not only at a higher risk of premature CAD but are CAD is also associated with higher mortality. For a given level of total cholesterol, Indians tend to have a higher elevation in non-HDL‐C by virtue of high triglycerides and low‐HDL‐C which is very common to this population.16 In addition, obesity and diabetes are widely prevalent in the Indian society. Setting lower and stricter treatment goals, (LDL‐C <50 mg/dl and non-HDL‐C <80 mg/dl) for very high‐risk Indians – established CVD and most cases of diabetes (evidence of end-organ damage or 2 major CVD risk factors), is a commendable act by the Lipid Association of India to curtail the prevailing epidemic of coronary artery disease in Indians. The other strengths of the guidelines is rendering LDL and Non-HDL as co-primary targets and the provision93Very Low LDL Cholesterol of counting major ASCVD and nonconventional factors to simplify the risk stratification process.4Cardiovascular (CV) and cerebrovascular diseases are the second and third leading causes of death in Taiwan.
Hyperlipidemia is one of the major CV risk factors. The recently published Taiwan Guidelines in 2017 suggest that controlling LDL-C to a target of <70  mg/dL is reasonable for all ACS patients. A lower target of LDL-C <55 mg/dL can be considered in ACS patients with DM.5 The AACE 2017 document provides guidance on screening, risk assessment, and treatment recommendations for lipid disorders. They emphasize the importance of treating low-density lipoprotein cholesterol (LDL-C) in some individuals to lower goals than previously recommended and support the measurement of coronary artery calcium scores and inflammatory markers to help stratify risk. A goal of LDL <55 mg/dl in patients with extreme risk -progressive ASCVD including unstable angina in patients after achieving an LDL-C <70 mg/dL, established clinical cardiovascular disease in patients with diabetes, CKD 3/4, or HeFH and in patients with history of premature ASCVD (<55 years male, <65 years female) has been recommended.6
Abbreviations
AACE: American Association of Clinical Endocrinologists, ASCVD: Atherosclerotic
cardiovascular disease, CKD: chronic kidney disease, CVD: cardiovascular disease, HDL-C:
high-density lipoprotein cholesterol, HeFH: heterozygous familial hypercholesterolemia,
LDL-C: low-density lipoprotein cholesterol.
References
International Atherosclerosis Society Position Paper. Global Recommendations for the Management of Dyslipidemia; 2013. Available from: http://www.athero.org/download/IASPPGuidelines_FullReport_20131011.pdf.
Jacobson TA, Ito MK, Maki KC, Orringer CE, Bays HE, Jones PH, et al. National Lipid Association recommendations for patient-centered management of dyslipidemia: Part 1-executive summary.J ClinLipidol 2014; 8:473-88.
Stone NJ, Robinson JG, Lichtenstein AH, BaireyMerz CN, Blum CB, Eckel RH, et al. 2013 ACC/AHA guideline on the treatment of blood cholesterol to reduce atherosclerotic cardiovascular risk in adults: A report of the American College of Cardiology/American Heart Association Task Force on Practice Guidelines. J Am CollCardiol 2014; 63:2889-934.
SS Iyengar, Raman Puri, et al. Lipid Association of India Expert Consensus Statement on Management of Dyslipidemia in Indians 2016: Part 1. Supplement to Journal of The Association of Physicians of India 1st March, 2016.94Very low LDL Cholesterol
Yi-HengLi ,Ueng KC, et al. Taiwan Lipid Guidelines for high risk patients. Journal of Formosan Medical association 2017; 116: 217-248.
Jellinger PS, Handelsman Y, et al. American Association of Clinical Endocrinologists and American College of Endocrinology Guidelines for management of dyslipidemia and prevention of cardiovascular disease. Endocr Pract 2017; 23:479-497.
Nissen SE, Nicholls SJ, Sipahi I, Libby P, Raichlen JS, Ballantyne CM, and ASTEROID Investigators.Effect of very high-intensity statin therapy on regression of coronary atherosclerosis: the ASTEROID trial. JAMA. 2006; 295:1556-1565.
Tsujita K, Yamanaga K, Komura N, Sakamoto K, Sugiyama S, Sumida H, et al. Lipid profile associated with coronary plaque regression in patients with acute coronary syndrome: subanalysis of PRECISE-IVUS trial. Atherosclerosis. 2016; 251:367-372.
Nicholls SJ, Hsu A, Wolski K, Hu B, Bayturan O, Lavoie A, et al. Intravascular ultrasound-derived measures of coronary atherosclerotic plaque burden and clinical outcome. J Am CollCardiol. 2010;55: 2399–2407
Cannon CP, Braunwald E, McCabe CH, et al. Intensive versus moderate lipid lowering with statins after acute coronary syndromes. N Engl J Med. 2004; 350:1495- 504.
LaRosa JC, Grundy SM, Waters DD, et al. Intensive lipid lowering with atorvastatin in patients with stable coronary disease. N Engl J Med 2005; 352:1425-35.
Cannon CP, Blazing MA, Giugliano RP, McCagg A, White JA, Theroux P, et al. Ezetimibe added to statin therapy after acute coronary syndromes. N Engl J Med. 2015; 372: 2387–2397.
Sabatine MS, Gugliano RP, et al. Evolocumab and clinical outcomes in patients with cardiovascular disease. FOURIER Study. N Engl J Med. 2017; 376:1713-1722.
Nicholls SJ, Puri R, Anderson T, et al. Effect of evolocumab on progression of coronary disease in statin treated patients: the GLAGOV randomized clinical trial. JAMA 2016; 316:2373-84.
Enas EA, Mehta J. Malignant coronary artery disease in young Asian Indians: Thoughts on pathogenesis, prevention, and therapy. Coronary Artery Disease in Asian Indians (CADI) Study. ClinCardiol 1995; 18:131-5.
Enas EA, Chacko V, Pazhoor SG, Chennikkara H, Devarapalli HP. Dyslipidemia in South Asian patients. Curr Atheroscler Rep 2007; 9:367-74.