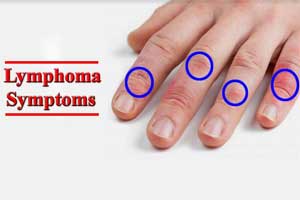 The highly favorable long-term prognosis of  Hodgkin lymphoma (HL) necessitates careful consideration of the intensity of treatment as well as a thorough follow-up to enable the detection of late sequelae, such as second tumors or organ damage, reports the results of the meta-analysis published in the journal Deutsches Arzteblatt International.
The updated evidence- and consensus-based guideline on the diagnosis, treatment, and follow-up of Hodgkin lymphoma contains many changes and new features compared to the original guideline of 2013.
Brockelmann and his associates conducted a meta-analysis to find ways to lessen the treatment-associated morbidity and mortality in HL.
The investigators did a systematic literature search in medical databases (MEDLINE, CENTRAL) and guideline databases (GIN) for the creation of an updated guideline. Results from 10 meta-analyses, 89 randomized and controlled trials, and 81 prospective or retrospective trials were evaluated.
Read Also:New treatment for rare types of non-Hodgkin lymphomas approved
Key Recommendations:
The use of positron emission tomography (PET) is strongly recommended in the initial diagnostic evaluation, as well as for the guidance of treatment in advanced stages.
In the early stages, two cycles of ABVD (doxorubicin, bleomycin, vinblastine, and dacarbazine) and Involved-site radiotherapy (IS-RT) at a dose of 20 Gy are recommended.
For the treatment of intermediate stages, two cycles of escalated BEACOPP (bleomycin, etoposide, doxorubicin, cyclophosphamide, vincristine, procarbazine, and prednisone) + two cycles of ABVD and 30 Gy IS-RT are recommended.
In advanced stages, two cycles of escalated BEACOPP are administered, and then PET is performed for the guidance of further treatment: two further cycles of escalated BEACOPP are recommended if the PET is negative and four further cycles if it is positive, followed by radiotherapy of PET-positive residual tumor tissue.
The five-year survival of patients with Hodgkin lymphoma is 95%. In case of disease recurrence, high-dose chemotherapy followed by autologous stem-cell transplantation is performed, and targeted drugs including brentuximab vedotin, nivolumab, and pembrolizumab are used.
Hodgkin lymphoma (HL) is a malignant disease of the lymphatic system with an incidence of 2 to 3 cases per 100 000 persons per year. It is the most common neoplasm in young adults and has two incidence peaks—one in the third decade of life and one after age 55. 5-years. Overall survival rates of more than 90% can be achieved with combined chemotherapy and radiotherapy.
A number of drugs have been approved in the last few years for the treatment of patients with multiple recurrent HL on the basis of findings from prospective trials. Because of the generally favorable long-term prognosis of the disease, follow-up is important. In particular, PET/CT is now assigned a more important role in diagnostic evaluation and treatment guidance.
For reference log on to 10.3238/arztebl.2018.0535