HIV patient develops ritonavir induced kidney stone 2 years after stopping it: BMJ Case Report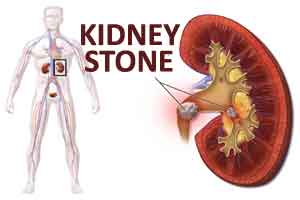 Connecticut, USA: HIV patients treated with ritonavir should be closely monitored for the potential formation of kidney stone (nephrolithiasis) -- is the key takeaway based on the case report of a female patient with HIV.
The case report, published in the journal BMJ Case Reports, describes the case of a 33-year-old female HIV patient who developed kidney stone two years after discontinuation of ritonavir -- an antiretroviral medication used along with other medications for the treatment of HIV/AIDS.
Nephrolithiasis is a well-known side effect of many HIV protease inhibitors. However, there have not been reports of stones associated with ritonavir use.
Anna M Zhao and Nancy R Angoff from Yale School of Medicine, New Haven, Connecticut, USA, presented this case of this woman on antiretroviral therapy who presented with sharp left flank pain and passed a stone that was later found to contain only ritonavir.
The patient, although diagnosed with HIV in 2007, she did not begin taking any antiretroviral therapy until 2009 due to low viral load. Over the course of several years, the patient-initiated and discontinued several different antiretroviral therapies due to pregnancy and side effect profiles. The patient began a regimen of emtricitabine/tenofovir, atazanavir, and ritonavir in late 2012 but was switched to elvitegravir/cobicistat/emtricitabine/tenofovir alafenamide in June 2016 after developing atazanavir-induced hyperbilirubinemia. The approximate time the patient received ritonavir was 4 years.
Upon examination in the ED, the patient displayed left-sided costovertebral angle tenderness and urinalysis revealed hematuria, proteinuria, and a white blood cell count of 10-20. Additionally, CT showed that her left kidney was "prominent/edematous" and was "consistent with a passed stone." She was discharged from the ED with a prescription for sulfamethoxazole/trimethoprim and later findings revealed the stone to be a "renal calculus composed entirely of ritonavir." At a follow-up appointment 6 months after her ED presentation, the patient reported no additional complications or episodes of lithiasis.
"Here, we describe the development of a renal stone composed entirely of ritonavir. This case is especially unique given that this stone was passed 2 years after the patient had stopped using ritonavir," the study authors stated. They concluded, "Patients on HIV PIs with risk of nephrolithiasis should be monitored for the possible development of lithiasis even years after stopping the relevant treatments."
To read the complete case study log on to
http://dx.doi.org/10.1136/bcr-2019-230487