HIV infected people at higher risk for atrial fibrillation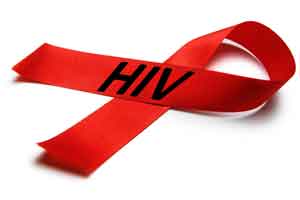 Delhi: HIV patients are at higher risk for atrial fibrillation (AF) -- an irregular heart rhythm that's a leading cause of stroke, a recent review published in the Journal of the American College of Cardiology has found.
According to the study involving more than 17.3 million people, having HIV increased a patient's risk of having atrial fibrillation by 80% — which investigators noted was greater than diabetes (22%) and similar to that of hypertension (89%).
With advances in antiretroviral therapy, the life expectancy of those infected with human immunodeficiency virus (HIV) has increased. However, such patients continue to be at increased risk of cardiovascular disease and sudden cardiac death, as demonstrated by certain studies. But no study till now has determined the association between HIV infection and AF risk.
Gregory Marcus, UCSF Health cardiologist and associate chief of cardiology for research in the UCSF Division of Cardiology, and colleagues determined if HIV infection predicts incident AF.
For the purpose, the researchers used the Health Cost and Utilization Project (HCUP) California State Databases to identify patients who received care in an outpatient surgery unit, emergency department or inpatient hospital unit between January 1, 2005, and December 31, 2011.
A cohort of 17,293,971 patients were identified from the database, of which 18,242 were HIV-positive. The mean age of the cohort was 49 years and 56% were women — patients had a mean follow-up period of 4.7 years.
Also Read:People infected with HIV are twice as likely to suffer from heart disease
Key findings include:



During the follow-up period, 625,167 new cases of AF were diagnosed — of which, 1076 occurred in HIV-positive patients.




Patients in the cohort with HIV were younger, more likely to be male, and more likely to be black.




Patients with HIV displayed more cardiovascular risk factors than patients without.




The incidence rate of AF was more than double in patients with HIV compared to those without (18.2 versus 8.9 per 1000 person-years of follow-up).




In the analysis, which adjusted for factors including age, sex, race, income, cardiovascular diseases, smoking, diabetes, and alcohol abuse among others, investigators found HIV was associated with an increased risk of AF.



In multivariable-adjusted Cox models, both baseline and incident HIV infection were both associated with incident AF when included as separate variables.


Also Read:HIV patients at twice the risk for heart attack than general population
"Physicians caring for HIV-infected patients should be aware of this strong relationship," said Dr. Marcus. "Increased awareness may help in recognizing the diagnosis and consequently result in the more frequent prescription of appropriate therapies, such as anticoagulation, to reduce morbidity and mortality."
"This is the first paper demonstrating that HIV is a risk factor for AF, and the potency of that risk is similar to other well-established AF risk factors," Marcus said. "Because AF can be asymptomatic and stroke may be the first manifestation, it's important for caregivers to be aware of patients at heightened risk."
To read the complete study log on to DOI: 10.1016/j.jacc.2019.07.027