HIV infected men risk brittle bones more than women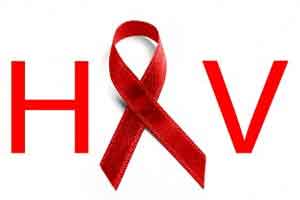 New York: Men infected with human immunodeficiency virus (HIV) are at greater risk of suffering from brittle and fragile bones than women, finds new research.

The results showed that in HIV-infected adults, the chances of the protein and mineral content of the bone tissue getting reduced and the bones becoming brittle and fragile are as high as 90 percent in men and 60 percent in women.

Further, fractures rates are 60 percent higher in HIV patients the than in the general population.

Bone mass loss has become a major adverse side effect of HIV infection and its treatment as a result of the improper functioning of the immune system, chronic inflammation, explained the researchers from University of Southern California.

However, the team discovered that the HIV-infected adolescent males had increased levels of soluble CD14 - a protein that acts as an indicator for macrophage activation.

This is perhaps because estrogen is protective against some of the inflammation seen in chronic HIV as estrogen suppresses the macrophage function.

"Despite higher levels of general inflammation in HIV-infected females, HIV-positive males in our study showed lower bone mass," said professor Grace Aldrovandi.

Macrophages are a type of white blood cells that are critical to the innate immune system and it recognises, engulfs and destroys target cells.

For the study, the team studied 11 biomarkers associated with inflammation, bone loss and/or bone formation in about 450 individuals - assessed by sex and HIV status - to try to determine causes of this differential bone loss.

The study, published in the Journal of Acquired Immune Deficiency Syndromes, hopes that interventions to decrease macrophage activation early in HIV infection will decrease associated bone loss.
Source : IANS