Higher intake of linoleic acid, peanut products cuts risk of heart attack and stroke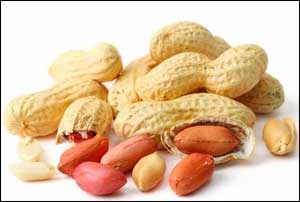 Higher intake of linoleic acid, the major dietary omega-6 fatty acid, derived from peanuts and peanut products cuts the risk of heart attack and stroke and is associated with a lower risk of cardiovascular events.
A hitherto largest pooled individual-level analysis has found that a higher level of linoleic acid (LA) was associated with lower risks of total cardiovascular disease (CVD), ischemic stroke, and cardiovascular mortality, whereas arachidonic acid (AA) is not associated with cardiovascular risk.
Findings, published in the journal Circulation, support the potential benefits of the main dietary omega-6 fatty acid (ie, linoleic acid) for cardiovascular disease prevention.
Omega-6 is an essential fatty acid that we need but, unfortunately, is not produced by our body. That's why the incorporation of foods that contain omega-6, like peanuts, peanut butter, and peanut oil, into a healthy, balanced diet becomes essential.
Global dietary recommendations for and cardiovascular effects of linoleic acid, the major dietary omega-6 fatty acid, and its major metabolite, arachidonic acid, remain controversial. To address these major gaps in knowledge, Matti Marklund, the George Institute for Global Health and the Faculty of Medicine, University of New South Wales, Sydney, Australia, and colleagues conducted a pooled analysis of harmonized, de novo, individual-level data across 30 cohort studies in FORCE (Fatty Acid and Outcome Research Consortium) to evaluate the associations of LA and AA levels with incident total CVD
For the purpose, the researchers examined data from 30 studies in 13 countries that included 68,659 participants. Levels of LA and AA, measured as the percentage of total fatty acids, were evaluated linearly according to their interquintile range (ie, the range between the midpoint of the first and fifth quintiles), and categorically by quintiles.
Also Read: High omega-6 levels protect against premature death
They found that:


15 198 incident cardiovascular events occurred among 68 659 participants.


Higher levels of LA were significantly associated with lower risks of total CVD, cardiovascular mortality, and ischemic stroke, with hazard ratios per interquintile range of 0.93, 0.78, and 0.88, respectively, and nonsignificantly with lower coronary heart disease risk.


Relationships were similar for LA evaluated across quintiles.


AA levels were not associated with a higher risk of cardiovascular outcomes; in a comparison of extreme quintiles, higher levels were associated with a lower risk of total CVD.


No consistent heterogeneity by population subgroups was identified in the observed relationships.


Also Read: Omega-6 fatty acids do not promote low-grade inflammation
"Our results do not support any theorized cardiovascular harms of omega-6 fatty acids. Our findings provide evidence to help inform currently inconsistent global dietary recommendations on omega-6 consumption," write the authors.
For detailed study follow the link:
https://doi.org/10.1161/CIRCULATIONAHA.118.038908