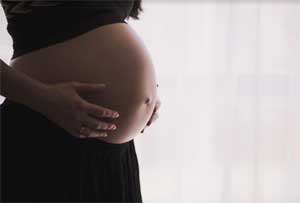 In women with hypertensive disorders of pregnancy (HDP), the high serum uric acid level is associated with poor perinatal outcome, a recent study published in the journal of Pregnancy Hypertension reports.
Worldwide hypertensive disorder during pregnancy is major cause of maternal and perinatal morbidity, mortality.Therefore Dr.Naina Kumar and associates conducted a study to evaluate the impact of maternal serum uric acid on perinatal outcome in women with hypertensive disorder of pregnancy.
In the study a total of  110 pregnant women (gestation period <34 weeks) with HDP were roped in ,who were further divided into 3 groups such as gestational hypertension (n=35), pre-eclampsia (n=49), and eclampsia (n=26) groups. The serum uric acid levels and its correlation with perinatal outcome were evaluated in pregnant women in each group.
It was found that a total of 111 babies delivered to women with HDP, of which 52 (46.85%) were preterm and 59 (53.15%) were term. Of these, 43 (38.74%) were born healthy (Apgar score >7), 31 (27.93%) suffered from respiratory distress, 14 (12.61%) had severe birth asphyxia and required ventilator support, of which 2 died, 19 (17.12%) died in utero and 4 (3.60%) were still births. Mean neonatal birth weight in all the 3 groups was 2.956±0.273 kg, 2.475±0.324 kg, and 2.177±0.282 kg, respectively. Mean serum uric acid in women with gestational hypertension with healthy foetuses was 5.16±1.74 mg/dL and with distress foetuses was 6.52±2.31 mg/dL, among pre-eclampsia group it was 5.3±1.44 mg/dL and 7.29±2.63 mg/dL and 5.7±0 mg/dL and among eclampsia group 8.83±2.96 mg/dL, respectively.
Therefore the  authors concluded that  Adverse perinatal outcome was maximum in eclampsia group, followed by pre-eclampsia and lastly in gestational hypertension. Hence, higher maternal serum uric acid was associated with poor perinatal outcome (p < .05). They recommended that routine estimation of serum uric acid levels may be useful as predictors of severity of disease in women with HDP and overall foetal outcome. It shall also be beneficial  for management planning and prevention of its complication.
For further reference log on to :
Kumar N, Singh AK, Maini B. Impact of maternal serum uric acid on perinatal outcome in women with hypertensive disorders of pregnancy: A prospective study. Pregnancy Hypertens. 2017;10: 220-225. doi: 10.1016/j.preghy.2017.10.002. PMID: 29153684