High red meat intake midlife can cause cognitive impairment later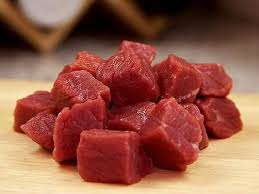 Singapore: Higher consumption of red meat during midlife increases the risk for cognitive impairment in later life, finds a 20 year-long study of the Singapore Chinese Health Study (SCHS) cohort.
The study, published in the European Journal of Nutrition, further found that substitution of red meat intake with poultry or fresh fish/shellfish reduced this risk.
Woon-Puay Koh, the National University of Singapore and National University Health System, Singapore, and colleagues examined the association between different types of meat intake and cognitive impairment in the SCHS.
The analysis involved a total of 16,948 participants in the SCHS who were assessed on dietary habit at baseline using the 165-item semiquantitative food frequency questionnaire.
They were followed up over three visits, in which the third visit (about 20 years later) entailed an assessment of cognitive function using SM-MMSE.
Also Read: Swapping red meat for plant-based foods may improve longevity suggests large study
Key findings:


Compared with participants with the lowest quartile of red meat intake (9.50 g/day), those in the highest intake quartile (53.58 g/day) were 16 percent more likely to have cognitive impairment, after taking into account of various potential confounders such as age, gender, education, physical activity, smoking status, alcohol consumption, comorbidities, and dietary pattern.


The excess risk for cognitive decline remained regardless of whether the red meat was fresh or preserved.


High intake of fresh fish/shellfish was associated with a reduced risk of cognitive impairment. The reverse was true for the intake of fish/shellfish in preserved form.


There was no significant association between poultry intake and the risk of cognitive impairment.


The risk of cognitive impairment was reduced by 15 per cent when one daily serving of red meat was replaced with fresh fish/shellfish and by 27 per cent when replaced with poultry.


Also Read: White meat raises LDL cholesterol as much as red meat, finds APPROACH clinical trial
Other dietary factors such as nitrite in preserved meat may promote oxidative stress and inflammation associated with cognitive impairment, while polyunsaturated fatty acids in fresh fish/shellfish may be responsible for the protective effect against cognitive decline, suggested the researchers.
"Further studies are needed to confirm the findings in other populations and explore the potential underlying mechanisms," they said.
To read the complete study log on to
https://doi.org/10.1007/s00394-019-02031-3