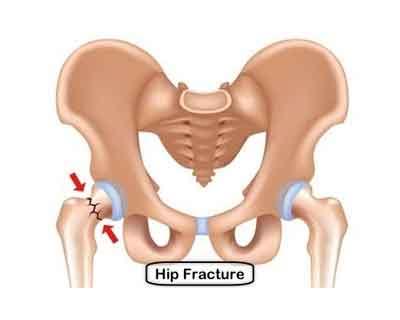 High intake of Vitamins B6 and Vitamin B12 may increase risk of hip fracture in women, finds a new study.
A study intended to explore the adverse effects of vitamin B6 and B12 overdose has revealed that vitamin high intake of vitamin B6 and vitamin B12  may lead to increased risk of hip fractures in postmenopausal women. The study was published in JAMA.
Vitamin supplements, particularly ones containing  vitamin B1, Vitamin B6 and Vitamin B12 are widely popular nowadays. It is believed that they help in enhancing immunity, improve wellbeing and aid in faster recovery of the illness. In a drug utilization study in secondary care hospitals in Maharashtra, India, it was found that in 16% of the prescriptions, a multivitamin product was prescribed. More so, 2% of the prescriptions contained more than one vitamin supplements which invariably have Vitamin B12.
The prospective cohort study was a collaborative effort by the scientists of the Department of Nutrition, Harvard T.H. Chan School of Public Health, Department of Community Medicine and Global Health, University of Oslo. The authors included 75 864 postmenopausal women in the United States who were followed up from June 1984 through May 2014. The dates of analysis were July 2016 to June 2018. Information on hip fracture and a wide range of potential confounders were collected at baseline and with biennial follow-up questionnaires. Extensive dietary information was collected approximately every 4 years with a semiquantitative food frequency questionnaire. Relative risks (RRs) were calculated by Cox proportional hazards regression, with cumulative average intakes of vitamins B6 and B12 as main exposures, adjusting for potential confounders.
Key findings
During follow-up, 2304 of 75 864 women had a hip fracture.
Interquartile range cumulative average intakes of total vitamins B6 and B12 were 3.6 mg/d and 12.1 μg/d, respectively.
Both vitamin B6 and vitamin B12  were associated with increased fracture risk.
Risk was highest in women with a combined high intake of both vitamins (B6 ≥35 mg/d and B12≥20 μg), exhibiting an almost 50% increased risk of hip fracture  compared with women with a low intake of both vitamins (B6 <2 mg/d and B12 <10 μg/d).
The authors concluded that a combined high intake of vitamins B6 and B12 was associated with an increased risk of hip fracture. The intakes were far higher than the recommended dietary allowances. These findings add to previous studies suggesting that vitamin supplements should be used cautiously because adverse effects can occur.
To read more about the study, click on the link.
doi:10.1001/jamanetworkopen.2019.3591