High insulin levels can lead to pancreatic cancer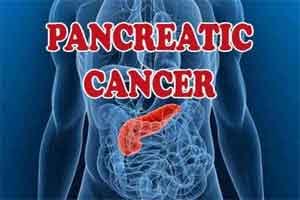 Canada: Hyperinsulinemia can lead to pancreatic cancer in diabetics, finds a recent study.
According to the study, published in the journal Cell Metabolism, low insulin levels may provide protection against pancreatic cancer in people with type 2 diabetes.
The findings hold promise for early detection and prevention of pancreatic cancer.
The UBC researchers found that lowering of insulin levels in mice predisposed to pancreatic cancer protected them from developing the disease.
Hyperinsulinemia is a condition in which the body produces excess insulin than needed to control the blood sugar levels. It is prevalent in about 30% of obese adults and can be modulated by diet and lifestyle factors.
Many cancer, including pancreatic cancer, continue to rise globally alongside obesity and diabetes. This suggests the role of factors modulated by the environment or lifestyle, but the mechanisms through which obesity and type 2 diabetes promote cancer is still not clear.
Obesity and type 2 diabetes characterized by an increase in insulin and glucose levels has been linked to cancer initiation and progression.
Also Read: Persistent high blood sugar increases pancreatic cancer risk even in non Diabetics
James D. Johnson, University of British Columbia, Vancouver, BC, Canada, and colleagues set out to determine the link between increased insulin levels and pancreatic cancer.
"Pancreatic cancer can be tricky to detect and is too often diagnosed at a late stage, making it one of the deadliest cancers," said Dr. Johnson. "The five-year survival rate is less than five percent, and incidences of the disease are increasing alongside obesity."
For the study, the researchers crossed a strain of mice that is genetically incapable of developing a rise in insulin with a strain of mice predisposed to developing pancreatic cancer. These and the control mice were fed a diet for a year that was known to increase insulin levels and promote pancreatic cancer. At the end of the yearlong study, the mice with slightly reduced insulin levels were shown to be protected from the start of pancreatic cancer.
Also Read: Even a lower levels of pancreatic duct dilatation calls for surgery, prevents pancreatic cancer
"No matter whether you look at the entire pancreas, lesions or tumors, less insulin meant reduced beginnings of cancer in the pancreas," Johnson said.
To read the complete study log on to
https://doi.org/10.1016/j.cmet.2019.07.003