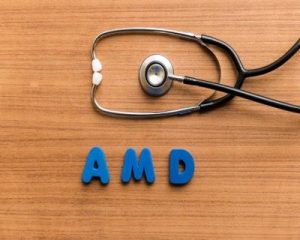 A new study published in the journal Ophthalmology has reported that HDL cholesterol is associated with an increased risk of age-related macular degeneration (AMD) whereas triglycerides are negatively associated.
The report has revealed that both showed the strongest association with early AMD and drusen (yellow deposits).
The researchers analyzed the correlation between circulating lipid levels and AMD. Johanna Colijin and associates performed a pooled analysis of cross-sectional data which included individuals aged 50 years or older participating in the European Eye Epidemiology (E3) consortium and individuals from the Rotterdam Study with lipid subfraction data.
The key findings of the study included are:
HDL was associated with an increased risk of AMD whereas triglycerides were associated with a decreased risk. Both were associated with drusen size.
Higher HDL raised the odds of larger drusen, whereas higher triglycerides decrease the odds.
LDL cholesterol reached statistical significance only in the association with early AMD.
Regarding lipid subfractions, the concentration of extra-large HDL particles showed the most prominent association with AMD. The cholesteryl ester transfer protein risk variant for AMD was in line with increased HDL levels, but lipase C risk variants were associated in the opposite way.
According to the authors, extra-large HDL subfractions seemed to be drivers in the relationship with AMD, and variants in lipid genes played a more ambiguous role in this association.
Macular degeneration is the leading cause of severe, irreversible vision loss in people over age 60. It occurs when the small central portion of the retina, known as the macula, deteriorates.
For full information log on to https://doi.org/10.1016/j.ophtha.2018.09.045
Vinay Singh joined Medical Dialogue as Desk Editor in 2018. He covers the medical speciality news in different medical categories including Medical guidelines, updates from Medical Journals and Case Reports. He completed his graduation in Biotechnology from AAIDU and did his MBA from IILM Gurgaon. He can be contacted at editorial@medicaldialogues.in . Contact no. 011-43720751