High HbA1c after T1DM diagnosis linked to Psychiatric illnesses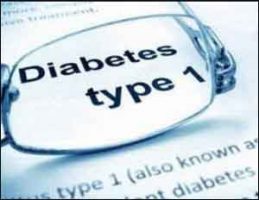 High HbA1c after diagnosis of Type 1 diabetes is linked to Psychiatric illnesses according to a new study.
High average glycated haemoglobin (HbA1c) levels during the first 2 years after T1DM onset predict higher risk for psychiatric comorbidities. The study has been published in Diabetes Care.
Type 1 diabetes is associated with an increased risk of psychiatric morbidities. Stine M. Sildorf, MD, from Herlev Hospital in Denmark, and colleagues investigated predictors and diabetes outcomes in a pediatric population with and without psychiatric comorbidities.
The researchers used data from the Danish Registry of Childhood and Adolescent Diabetes and the National Patient Register to examine whether age at type 1 diabetes onset and average HbA1c levels during the first 2 years of T1DM onset correlated with the risk for diagnosis with a psychiatric disorder. Mixed-effects linear and logistic regression models were used to analyze HbA1c, BMI, severe hypoglycemia (SH), or ketoacidosis as outcomes, with psychiatric comorbidities as an explanatory factor.
The researchers found that 1035 of the 4725 children and adolescents with type 1 diabetes identified in both registers were diagnosed with at least one psychiatric disorder. Higher risk for psychiatric diagnoses was predicted by high average HbA1c levels during the first 2 years of T1DM onset. Higher HbA1c levels (0.22%) and increased risk for hospitalization with diabetic ketoacidosis (odds ratio, 1.80) were seen for patients with psychiatric comorbidity.
The researchers concluded that high average HbA1c levels during the first 2 years after the onset of T1DM might indicate later psychiatric comorbidities.
"Children and adolescents with T1DM , and in particular those who fail to reach treatment goals, should be systematically evaluated regarding psychological vulnerabilities," the authors write. Psychiatric comorbidity in children and adolescents with T1DM increases the risk of poor metabolic outcomes. Early focus on the disease burden might improve outcomes.
For further reference log on to :
https://doi.org/10.2337/dc18-0609