Even high dose of vitamin D does not prevent elders from acute respiratory infection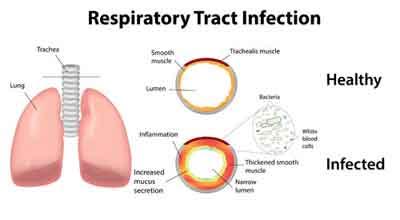 Delhi: Monthly high dose of vitamin D does not prevent acute respiratory infection (ARI) in older adults having a low prevalence of vitamin D deficiency, finds a recent study published in the Clinical Infectious Diseases journal.
Acute respiratory infections of viral and bacterial origin, such as the common cold, pharyngitis, laryngitis, tracheitis, bronchitis, bronchiolitis, pneumonia, and bronchopneumonia, pose serious problems owing to their great prevalence with associated high mortality rates and economic costs. Since 1963, the World Health Organization has been concerned with the difficult problem of estimating the actual importance of ARI within the general evolution of communicable diseases.
Low blood levels of vitamin D (the 'sunshine vitamin') have been linked to an increased risk of colds, flu and chest infections, collectively termed 'acute respiratory infections'. Clinical trials testing whether or not vitamin D supplements can prevent ARIs have had mixed results. The reason why vitamin D appears to work in some situations but not others is not understood. Randomised controlled trials (RCTs) exploring the potential of vitamin D to prevent acute respiratory infections have yielded mixed results.
Carlos A Camargo, Harvard Medical School, Boston, USA, and colleagues performed a randomized, double-blinded, placebo-controlled trial of 5,110 adults, aged 50-84 years (mean age 66 years and 58% were male). The participants were randomized to an initial oral dose of 200,000 IU vitamin D3 followed by 100,000 IU monthly (n=2,558) or placebo (n=2,552) until late 2013 (median follow-up 1.6 years). Participants reported upper and lower ARIs on monthly questionnaires.
Also Read: Procalcitonin-Guided Antibiotic Therapy for better Survival in Acute Respiratory Infection
Key findings include:


Mean (SD) baseline blood 25-hydroxyvitamin D (25OHD) level was 63 (24) nmol/L; 25% were <50 nmol/L.


In a random sample (n=441), vitamin D supplementation increased mean 25OHD to 135 nmol/L at 3 years, while those on the placebo stayed at 63 nmol/L.


During follow-up, 3,737 participants reported at least one ARI: 74.1% in the vitamin D group versus 73.7% in the placebo group.


The hazard ratio for vitamin D compared to placebo was 1.01.


Similar results were seen in most subgroups, including those with baseline 25OHD <50 nmol/L and in analyses of the upper/lower components of the ARI outcome.


Also Read: ACP Guidelines 2016 for Antibiotic Use in Acute Respiratory Track Infections
"Supplementation with vitamin D does not prevent ARI on older adults having a low prevalence of profound vitamin D deficiency at the baseline. But the effects of daily or weekly dosing requires further study," wrote the authors.
To read the complete study log on to https://doi.org/10.1093/cid/ciz801