High-Dose Ibuprofen best medical option for PDA closure in preterm infants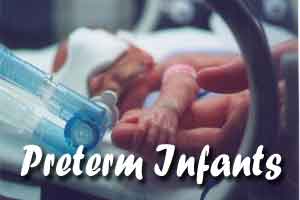 Patent ductus arteriosus PDA is an abnormal opening between the aorta and the pulmonary artery which can significantly impact blood flow and are sometimes treated with drug therapy.Souvik Mitra, MD, of Dalhousie University in Halifax, Nova Scotia, and colleagues conducted a network meta-analysis.to examine medical therapies for patent ductus arteriosus closure.The researchers found that High-dose oral ibuprofen may be the best medical option to close patent ductus arteriosus (PDA) in preterm infants.The study has been published in Journal of the American Medical Association.
The researchers performed analysis of 68 randomized clinical trials in 4,802 preterm infants treated with indomethacin, ibuprofen, or acetaminophen showed an overall PDA closure rate of 67% compared with 38% in the placebo or no-treatment group.A standard dose of ibuprofen (either IV or oral) was defined as an initial 10 mg/kg followed by half that amount for two more doses. High-dose ibuprofen was defined as an initial 15 to 20 mg/kg followed by half that amount for two more doses.
The researchers found that PDA closure was 3.59 times more likely (95% credible interval [CrI] 1.64-8.17) in infants receiving high-dose oral ibuprofen compared with those receiving standard-dose IV ibuprofen, and more than twice as likely compared with those given a standard dose of IV indomethacin (OR 2.35, 95% CrI 1.08-5.31).
Based on the ranking statistics, a high dose of oral ibuprofen ranked as the best pharmacotherapeutic option for PDA closure (mean surface under the cumulative ranking [SUCRA] curve 0.89) and to prevent surgical PDA ligation (mean SUCRA 0.98).
The last 4 decades have seen some debate around the utility of active management and an increasing emphasis on conservative strategies, the researchers noted.Clinicians' reluctance to use oral ibuprofen formulations despite evidence to the contrary may be due to concerns about necrotizing enterocolitis, Mitra's group suggested.
While traditional ibuprofen dosing is based on old pharmacokinetic data, more recent pharmacokinetic studies have shown benefit from higher doses, they wrote, citing a double-blind dose-finding study. The greater response to oral versus IV ibuprofen may be related to a slower absorption rate along with a longer half-life, they suggested, which prolong the time of contact with the PDA.The researchers reiterated the need for further research powered to detect clinically important differences in treatment options for PDA
For more details click on the link :
DOI: 1221-123810.1001/jama.2018.1896.