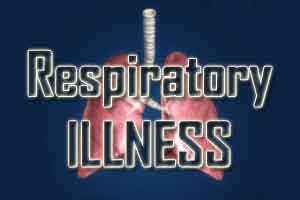 In a unique case reported in the journal Respiratory Medicine Case Reports,the researchers have found that High-Dose Guaifenesin beneficial in chronic respiratory illnesses.
The have described a 45-year-old female patient suffering from chronic respiratory illnesses including "recurrent respiratory infections, asthma, allergies, and atopic dermatitis since childhood and multiple autoimmune and chronic respiratory conditions as an adult" who attained symptom remission after immunotherapy was combined with daily high-dose guaifenesin, which highlighted the importance of considering low-risk treatment options in patients with multiple chronic diseases.
According to the report, the patient complained of a non-productive cough, accumulation of mucus, and post-nasal drip and requested a thorough assessment of her medical conditions. Her history was significant for atopic dermatitis, medication and food allergies, allergic rhinitis, moderate-to-severe asthma, stable chronic bronchitis (6-8 exacerbations/year), recurrent pneumonia, viral pleurisy (one 11-month episode reported recently), chronic sinusitis with nasal polyps, celiac disease, inflammatory bowel syndrome, and Raynaud's syndrome.
The treatment regimen of the patient included omalizumab administered monthly, allergy immunizations (pollens, molds, dust mites), montelukast daily, azelastine nasal spray, cetirizine, acetaminophen 325mg/guaifenesin 200mg/phenylephrine 5mg, and a proprietary isotonic saline nasal rinse every other day. The patient also reported the use of a levalbuterol inhaler in the past.
Read Also:Narrow-spectrum antibiotics better in children with respiratory infections: JAMA
Although she had been taking a low-dose guaifenesin containing multi-symptom OTC cold and sinus medication for 10 years, the investigators recommended that she should commence higher dose guaifenesin  600 mg, twice daily to relieve the thick mucus she felt was constantly in the back of her throat and was unable to expectorate.
Since starting the higher dose of guaifenesin, she reported that post nasal drip is significantly reduced, her cough is improved and mucus is much less viscous and easier to expectorate. No further sinus infections have been reported and the nasal congestion resulting from the nasal polyps is less problematic.
Parallely, the investigators were able to discontinue allergy shots and omalizumab with no relapse and perceived a significant improvement in the quality of life.

In total, she has been using guaifenesin on an almost daily basis for almost ten years – the last 3 years at a higher dose. Although warned about the potential for nausea, the patient denies any treatment-related side-effects. Temporary cessation of guaifenesin has resulted in recurrence of mucus-related symptoms and cough within 2–3 days.
The authors concluded that in patients with multiple chronic diseases, clinicians should consider the underlying common pathophysiology and explore low-risk treatment options.
For reference log on to https://doi.org/10.1016/j.rmcr.2018.08.011