High-dose calcium during pregnancy may prevent preeclampsia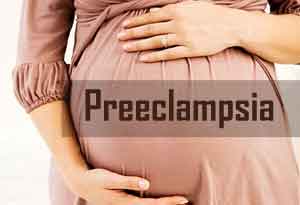 High-dose calcium supplementation (≥ 1 g/day) may reduce the risk of preeclampsia and preterm birth, particularly for women with low calcium diets, suggests a systematic review published in Cochrane Library.
Hofmeyr and his associated performed a systematic review to assess the effects of calcium supplementation during pregnancy on hypertensive disorders of pregnancy and related maternal and child outcomes.
The researchers extracted the data from Cochrane Pregnancy and Childbirth's Trials Register, ClinicalTrials.gov, the WHO International Clinical Trials Registry Platform (ICTRP) (18 September 2017), and reference lists of retrieved studies.
Read Also:Treatment Guidelines For Hypertension In Pregnancy, Preeclampsia
The researchers included randomized controlled trials (RCTs), trials without placebo, trials with cointerventions and dose comparison trials.
Pre-eclampsia is evident as high blood pressure and protein in the urine. It is a major cause of death in pregnant women and newborn babies worldwide. Preterm birth (birth before 37 weeks) is often caused by high blood pressure and is the leading cause of newborn deaths, particularly in low-income countries.
Key study findings include:


Calcium supplementation in high doses (at least 1 gram daily) during pregnancy may be a safe way of reducing the risk of pre-eclampsia, especially in women from communities with low dietary calcium and those at increased risk of pre-eclampsia.


Women receiving calcium supplements may also be less likely to die or have serious problems related to pre-eclampsia (low-quality evidence) and high blood pressure.


Babies may be less likely to be born preterm (low-quality evidence).


The syndrome of hemolysis, elevated liver enzymes, and low platelets was increased with calcium, but the absolute numbers were small (high-quality evidence).


High-dose calcium did not have a clear effect on babies admitted to neonatal intensive care, or the number of stillbirths or deaths before discharge from the hospital.


Read Also: Preeclampsia during pregnancy may lead to hypertension,DM within 5 years
"In settings where dietary calcium is low, supplementation is an important strategy to reduce the serious consequences of pre-eclampsia. Where high-dose supplementation is not feasible, the option of lower dose supplements (500 milligrams (mg) to 600 mg daily) might be considered in preference to no supplementation," write the authors.
For reference log on to https://www.cochrane.org/CD001059/PREG_calcium-supplementation-during-pregnancy-preventing-blood-pressure-disorders-and-related-problems